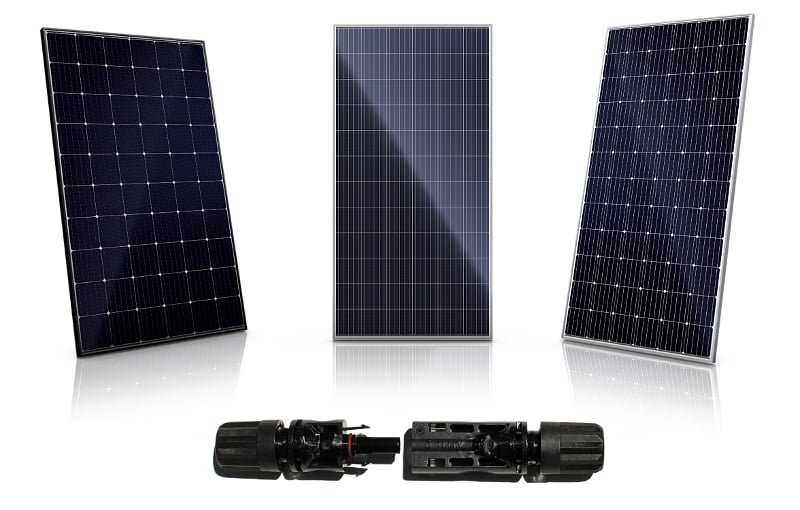 Canadian Solar has introduced a new suite of 1500V system voltage monocrystalline and multicrystalline solar modules in 60-cell and 72-cell configurations as well as a T4 field-installable PV connector portfolio for commercial and utility-scale PV power plants. The products were launched at Intersolar North America 2016.
Problem
The conventional 1000V system voltage allows PV system designed only up to 1000V. 1500V voltage system allows significantly more efficient system design while reducing the overall BOS and cabling costs.
Solution
The 1500V crystalline module, offered in two product types (60 cell configuration (CS6K – mono and CS6K – multi) and 72 cell configuration (CS6U – mono and CS6U – multi)), provides a cost-efficient system solution by adding more modules in a string, which decreases the number of combiner boxes, direct current (DC) homeruns and trenching. The product design is said to lower wiring losses and reduces the number of equipment, thus improving the overall system performance and efficiency and reducing the labor cost and installation time. The T4 Connector is certified for UL 1500V DC system voltage and has an IP68 rating for highest ingress protection for water / humidity – which increases the reliability and long-term stability of the connector significantly compared to the current industry-standard IP67 rating for connectors. The NEC-compliant locking mechanism secures against vandalism and against unplugging under load for maximum safety and protection.
Applications
Commercial and utility-scale PV power plants. The connector portfolio supports a broader operating temperature range of -40ºC~+90ºC to allow the usage in very hot climates such as the Middle East, Central America and others.
Platform
The 1500V crystalline modules meet both International Electrotechnical Commission (IEC) standard and Underwrites Laboratories (UL) standards and come with a 25-year linear power output warranty and a 10-year product warranty on materials and workmanship. The T4 PV Connector is a high-quality field-installable PV connector manufactured by TLIAN, a subsidiary of Canadian Solar established in December 2014. The T4 Connector has been in production since May 2015, after being granted state-of-the-art double certification per IEC62852/UL6703 standards, with over 12 million connectors already deployed in field installations.
Availability
July 2016 onwards.