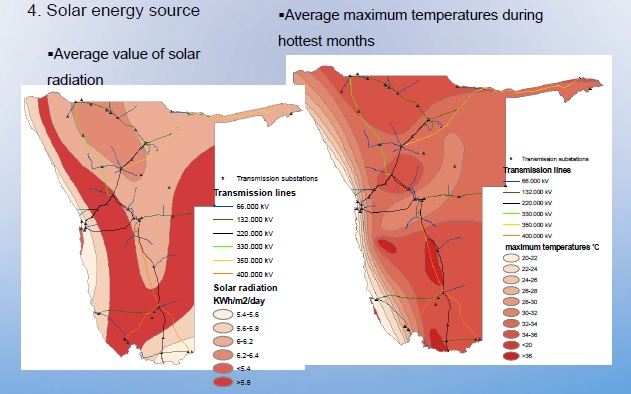 'Silicon Module Super League' (SMSL) member Canadian Solar has completed construction and started commercial operation of a 6MWp PV power project in Keetmanshoop, Namibia, its first project in Africa.
The SMSL said that the plant became operational on November 27, 2017, with an expected annual electricity generation of 14.6GWh, using 18,480 of its CS6U modules.
The plants electricity is being purchased by Namibia Power Corporation (Proprietary) Ltd. under a 25-year Renewable Energy feed-in-tariff (REFIT) contract at the rate of NAD1.37 (US$0.10) per kWh.
Dr. Shawn Qu, Chairman and Chief Executive Officer of Canadian Solar said, "Africa is part of our global target markets and we will continue to build solar projects there to deliver more clean, safe and affordable solar energy to the continent."
Namibia has some of the highest irradiation levels in the World at 3000 kWh/m² over a wide-area of the country, but had less than 40MW of cumulative solar capacity installed at the end 2017.