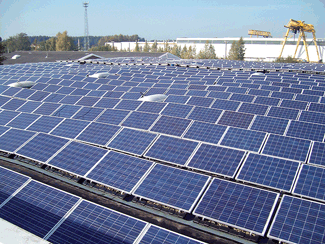 Canadian Solar has been awarded a 17.87MW PV project in Japan's inaugural solar energy auction.
The solar installation, located within Suzuhari City in Hiroshima prefecture, will be powered by over 48,000 high-efficiency Canadian Solar modules. Once completed, the site will be entered into a 20-year power purchase agreement with Chugoku Power Electric Company.
Canadian Solar noted that the installation is expected to be completed and in commercial operation by 2021.
Dr. Shawn Qu, chairman and chief executive officer of Canadian Solar, said: "This project demonstrates our capability to identify and secure high quality development opportunities in Japan's competitive solar market. It also underscores our commitment to improve on the cost competitiveness of solar power technology deployment in Japan."
Qu added: "As we look ahead, we will continue to maintain a strong focus on subsequent solar energy auctions in Japan. This will enhance our ability to provide Canadian Solar Infrastructure Fund with greater access to high-quality projects."
Results of Japan's first auction were announced on 21 November 2017, which featured a total of 141.3MW of projects.