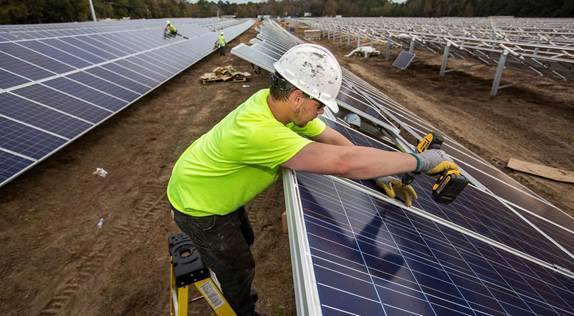 Canadian Solar has closed a deal worth £36.4 million (US$52.9 million) to refinance four UK solar power plants totalling over 40.2MW of installed capacity.
The company announced today the completion of the project financing facility with BayernLB, which takes the form of non-recourse project finance with a term of 17 years.
Dr. Shawn Qu, chairman and chief executive of Canadian Solar, said: "We are delighted to complete this project financing facility with BayernLB.
"This facility underscores Canadian Solar's strength as a global tier-1 player that has broad support from international financial institutions. We look forward to continuing our partnership with BayernLB to support the sustainable growth of our global project business."
The refinancing deal follows a period of rapid activity for Canadian Solar in the UK, with solar farm completions in the last six months bringing its operational capacity in the UK past the 100MW barrier.