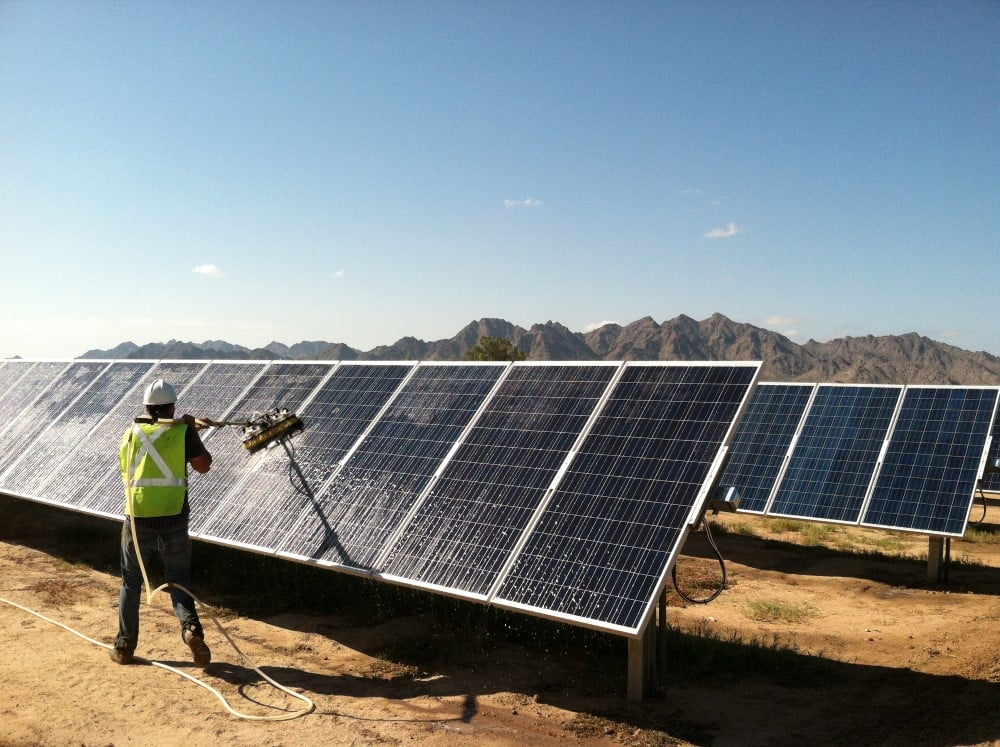 Recurrent Energy, a wholly-owned subsidiary of Canadian Solar, has signed a 15-year Power Purchase Agreement (PPA) for a 100MW solar project in California with community choice utility Peninsula Clean Energy (PCE).
PCE, which gives consumers in San Mateo County various options to use renewable energy, will offtake power from Recurrent's Mustang Two solar project in Kings County, central California. The project is expected to reach commercial operation in 2019.
"With this project, PCE has contracted for over 300MW of clean, renewable energy from new facilities that are being built specifically to serve our customers in San Mateo County," said Jan Pepper, CEO of PCE. "Recurrent Energy is an excellent partner for communities like ours that want access to cost-effective, clean electricity from California."
The Mustang Two solar project has a Project Labor Agreement (PLA) with the International Brotherhood of Electrical Workers (IBEW) for the construction of the solar project, which is expected to require around 400 workers at its peak.
Last month, Sempra Renewables, a unit of Sempra Energy, acquired the 281MW Great Valley Solar project from Recurrent Energy.