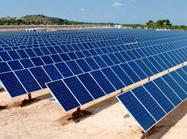 Solar power company Canadian Solar announced that it has won a 63MW PV power project in Aguascalientes, Mexico.
Canadian Solar will develop and construct the installation, which is expected to be connected to the grid in September 2018. Once completed, electricity generated by the site will be sold to CFE (Comisión Federal de Electricidad) through a 15-year power purchase agreement for energy and capacity and 20 years for Clean Energy Certificates at approximately US$47.95/MWh,
Dr. Shawn Qu, chairman and chief executive officer of Canadian Solar, said: "We are delighted to announce this win in Mexico which expands our late stage solar project pipeline in OECD countries, and positions us well for further growth in this important emerging market.
"Our ability to win this competitive bid is a testament to our strength as a global tier 1 leader in the solar industry. We look forward to build on our momentum to expand our global presence and help accelerate the adoption of solar energy to mitigate climate change in the region and around the world as we continue to focus on our corporate vision of making a difference to the planet."