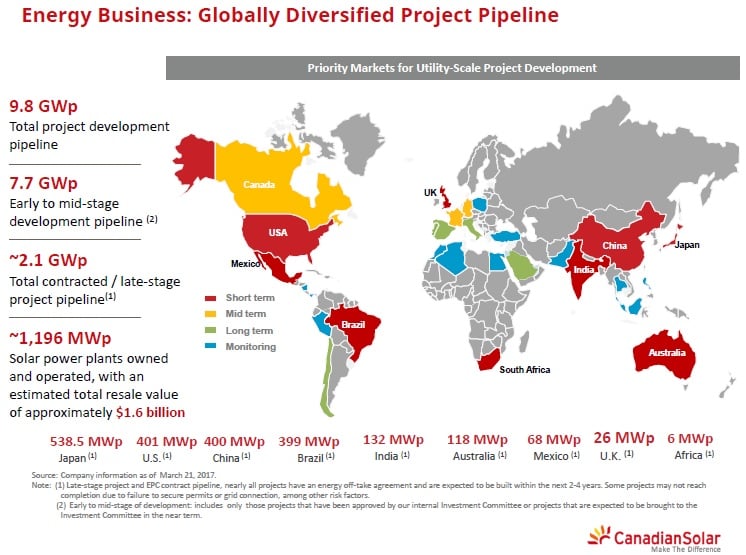 'Silicon Module Super League' (SMSL) member Canadian Solar has completed the sale of a further two solar power plants in China, totalling approximately 69.5MWp to Shenzhen Energy Nanjing Holding Co.
Energy firm, Shenzhen Energy paid approximately RMB687.1 million (US$99.8 million) for the two projects.
The SMSL had closed the sale of two solar power plants totalling 19.5MWp in the fourth quarter of 2016, valued at around RMB220 million (US$32 million), bringing the recent total to 89MW and around US$131.8 million in expected revenue.
At the end of March, Canadian Solar's PV project pipeline in China stood at around 400MWp and had 198MWp of operating plants in the country, before the latest sale to Shenzhen Energy.