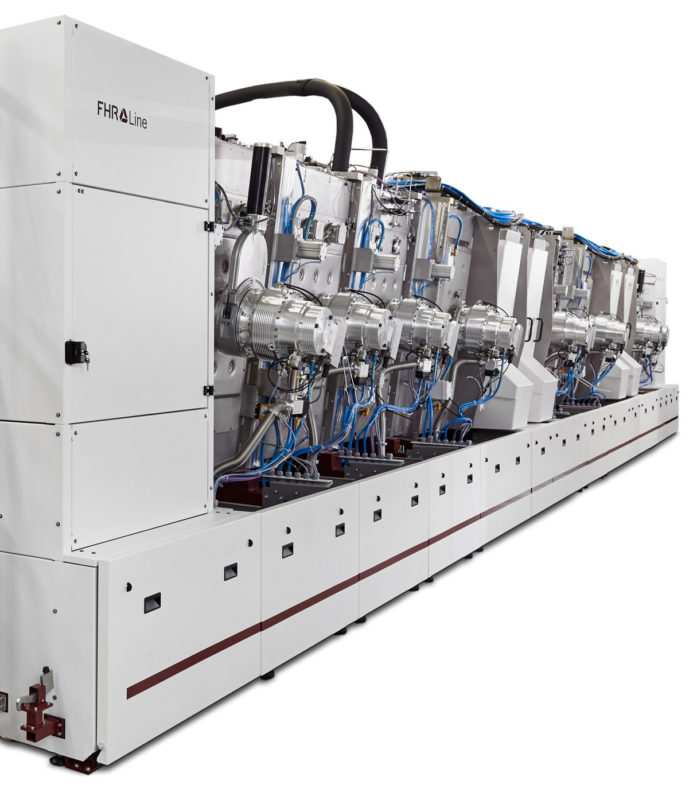 PV specialist equipment supplier centrotherm has secured a number of sputtering systems tool orders for two turnkey CIGS thin-film facilities being supplied by equipment and automation specialist Manz for JV customers Shanghai Electric Group and Shenhua Group.
Centrotherm said that the tools orders were placed with its subsidiary FHR Anlagenbau and is valued in the lower double-digit euro million range.
Torsten Winkler, general manager of FHR said, "Since our founding in 1991 we have considered ourselves as pioneers in vacuum process technology for the deposition of a wide range of functional thin films. The special electrical, optical or other functional coatings are used today in many different sectors. We can contribute our core competence into the development partnership with Manz. Together we intend to further enhance the efficiency and competitiveness of thin-film solar technology in the photovoltaic market."
The equipment companies aim to form a strategic partnership to further develop thin-film technology.