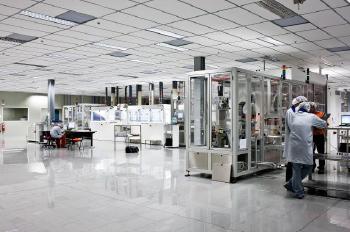 Solar PV and polysilicon manufacturing equipment specialist centrotherm said that its current order backlog stood at over €146 million (US$165 million) at the end of the first quarter of 2016.
The company noted that it had secured new orders totaling €49 million (US$55.6 million) in the first quarter, having previously highlighted in March, 2016 that it had booked over €40 million in solar and semiconductor manufacturing equipment orders in the first two months of 2016.
Centrotherm noted that its order backlog at the end of 2015 had stood at €114 million.
Financial results
The company reported full-year 2015 sales of €139 million, compared to previous guidance of €150 million to €200 million, said to be due to the lack of new business in its Silicon segment and a delay to the large-scale polysilicon factory project in Qatar.
Earnings before interest and tax (EBIT) amounted to €19.0 million in 2015, on par with €19.6 million in 2014. Due to restructuring, EBIT margin increased to 13.7% in 2015, compared to 10.3% in 2014.
Guidance
The lack of expected Silicon segment orders in 2016 has meant sales could remain relatively flat with the previous year. The company guided total sales to be in the range of €120 million to €150 million and at least a breakeven position.