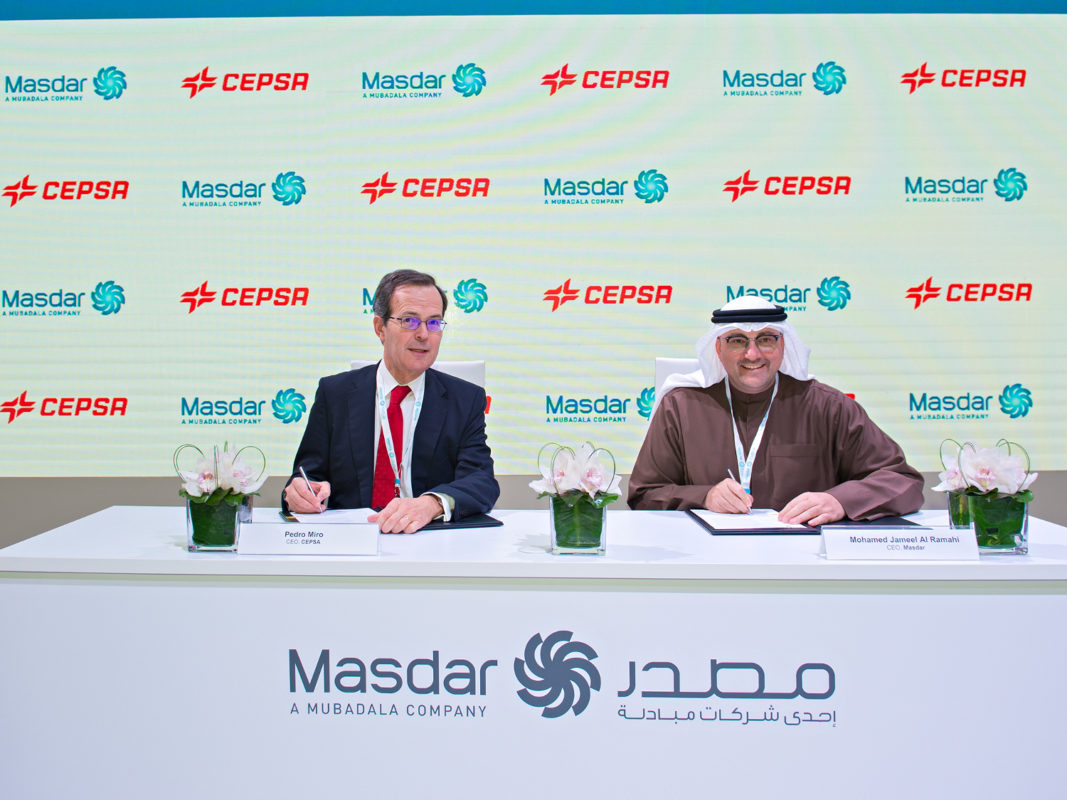 Cepsa and Masdar, the Abu Dhabi Future Energy Company, are to partner on setting up renewable energy projects in Spain and Portugal, where Cepsa is planning 500-600MW of capacity over the next five years.
Both parties signed an agreement at Abu Dhabi Sustainability Week, currently being held in the UAE capital.
After signing an MoU in 2017, this new agreement aims to grow the renewables portfolio of both companies, which are both wholly owned by Mubadala Investment Company.
Pedro Miró, Cepsa CEO, said: "After the initial phase of screening market access opportunities in several geographies, we have agreed Iberia to be the initial focus for our joint growth strategy. This step will allow us to combine synergies and expertise in one of the leading renewable markets in the world."
Mohamed Jameel Al Ramahi, CEO of Masdar, said: "Masdar has a long-standing presence and growing portfolio of renewable energy projects in Europe. We're delighted to see our collaboration with Cepsa gather momentum and look forward to pooling our expertise and project development track record to explore further commercial opportunities in the Iberian Peninsula in both solar and wind."
DEWA signs MoU with Siemens
Dubai Electricity and Water Authority (DEWA) and Siemens have also signed an MoU to cooperate in Research and Development (R&D) for smart grids, the integration of renewable energy and distributed generation in the electricity grid, energy storage systems, and the Internet of Things (IoT), among other areas.
The signing ceremony was held at DEWA's stand at the World Future Energy Summit (WFES) 2019.