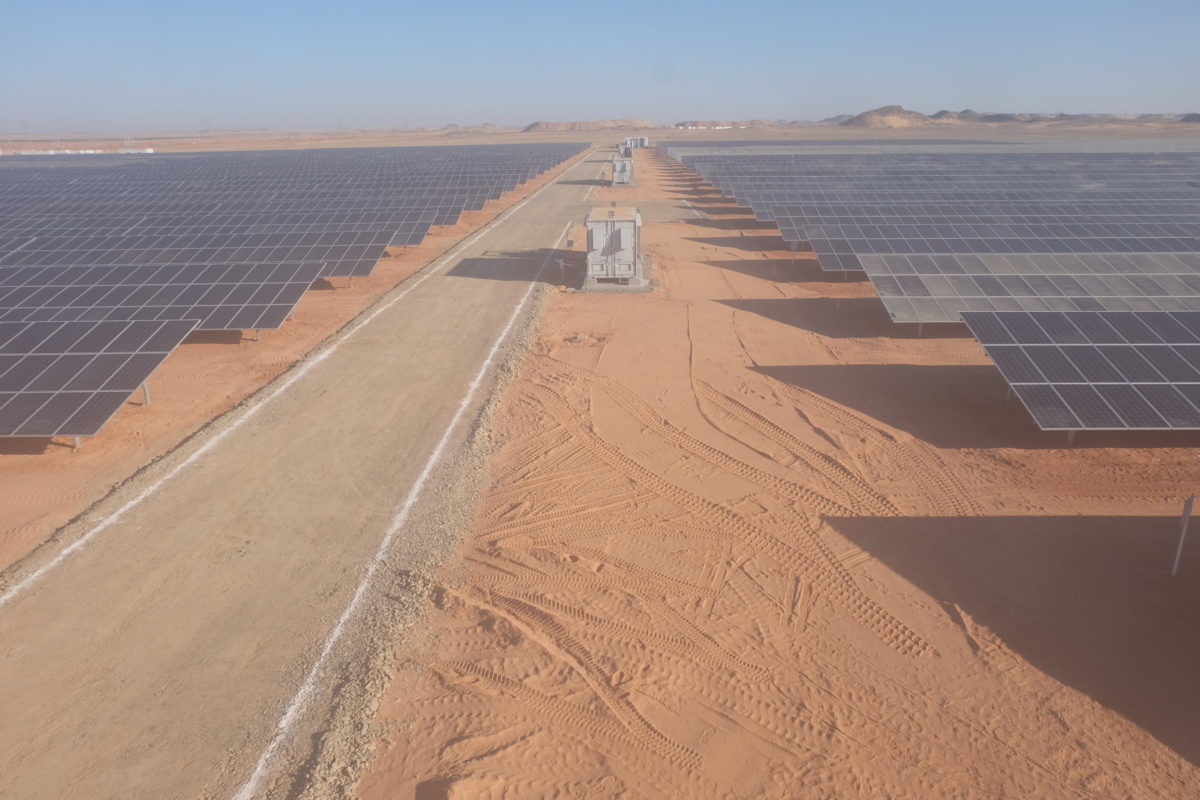 Egyptian and UAE-based EPC company Complete Energy Solutions (CES) has commissioned a 20MW PV project in Toshka, Egypt.
Commissioned in two phases, the installation features ABB's PVS800-IS inverter stations, PVS800-MVP pad mounted medium-voltage (MV) solutions, string boxes and a SCADA system for controlling the plant.
Yasser El Shazly, executive director, Complete Energy Solutions, said: "The solar plant will add reliable power capacity to the grid in Toshka, which will support agricultural infrastructure development in this area. The plant also utilizes green technologies helping to reduce CO2 emissions as well as the usage of conventional sources of energy, reducing the petro chemical subsidies for Egypt."
ABB also performed site testing, commissioning and start-up services at the 20MW solar site.
Ahmed Radwan, head of drives and solar business in ABB Egypt, said: "The high efficiency and easy-to-maintain industrial design of our inverters combined with ABB's local best-in-class technical support offer customers a real, reliable and bankable solution that we are able to support for years to come."
The 20MW installation features eight PVS800-IS inverter stations with a 2,000kW rating. Each inverter station is comprised of two PVS800 central inverters. The inverter stations are connected to PVS800-MVP medium-voltage pad mounted solutions, which feature a MV transformer and ring main unit (RMU) for the MV connection.