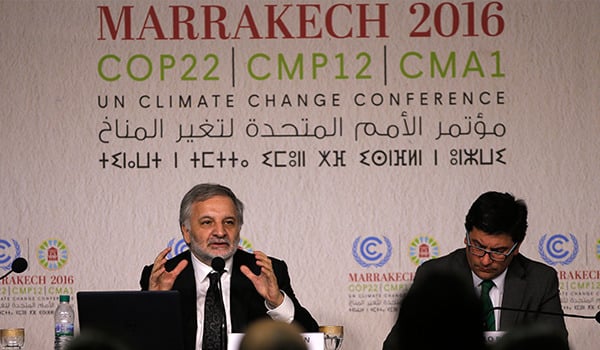 Chile plans to develop a solar park of between 750MW to 1GW capacity to power the mining industry in the Atacama region, according to a release from Chilean development agency Corfo.
This would almost double Chile's current solar capacity having become the first latin American country to surpass 1GW in January this year. However, the Chilean renewable energy research institute (CIFES) has not released installation figures for several months.
The new solar park, to be known as the 'Solar District', will require investment of US$4 billion and will generate around 3,000 jobs during construction.
Environment minister Pablo Badenier and Corfo's executive vice president, Eduardo Bitran, announced the plans while presenting Chile's national strategy for climate change at COP22 in Morocco.
Chile will focus on reducing PV costs by 25% using the extremely favourable conditions of the Atacama desert, aiming to reach prices of US$0.02/kWh by 2025.
In August, renewables firm SolarPack was awarded a project in Chile to produce 280GWh per annum at what was then a record low tariff US$0.0291/kWh.
Chile will also utilise the availability of lithium salt resources to improve energy storage technology and will invest in the major interconnection between the central and northern grids SIC and SING. A Solar Technology Center in Antofagasta will also be created.
Around 100 new companies are expected to be taking part in Chile's soalr industry by 2025 as a result of these opportunities.
At COP21, Chile committed to reduce its emissions by unit Of Gross Domestic Product by 30% by 2030, taking as reference base year the emissions achieved in 2007.
Morocco partnership
In related news Corfo signed a cooperation agreement with the Moroccan Agency for Sustainable Energy (MASEN) to boost the solar industry, R&D and the implementation of future projects between Chile and Morocco.
MASEN recently selected Acwa Power and Chint to develop the 170MW NOOR 1 PV project in Morocco.