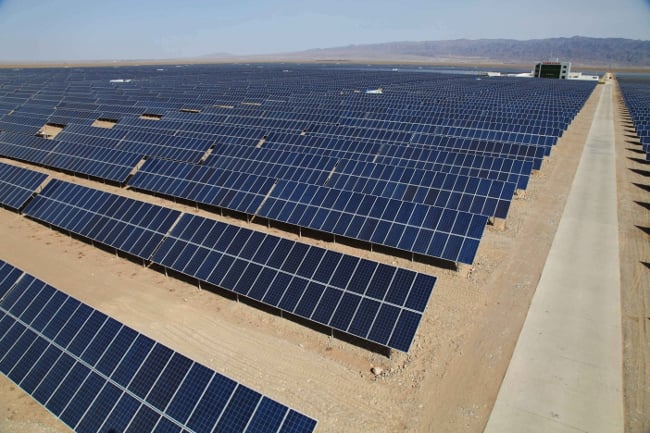 China added 7.21GW of solar PV in the first quarter of the year, roughly 70MW more than in Q1 2016, according to figures from China's National Energy Administration (NEA).
Of this capacity, 4.78GW were utility-scale solar and 2.43GW were distributed PV installs.
However, NEA noted continued grid constraints and curtailment of solar energy generation in several states particularly:
Xinjiang 39%
Gansu 19%
Ningxia 10%
The country's cumulative deployment stood at 84.63GW by the end of Q1, of which 72GW is utility-scale. Last year, China added 34.24GW.
Beijing-based Asia Europe Clean Energy Advisory (AECEA) released a chart showing that demand is likely to stay strong until a feed-in tariff (FiT) deadline is reached. After this levels of deployment levels remain relatively uncertain.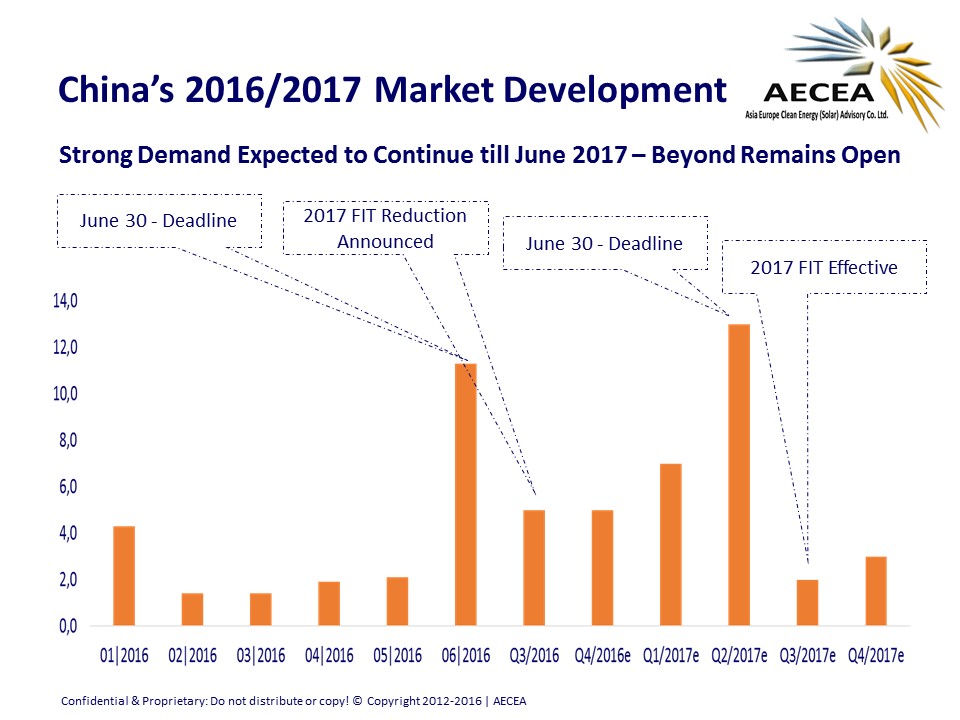 Last year, FiT cuts were proposed for 2017 and then this year China even started trialling a green energy certificate trading scheme as it looked to reduce its exposure to FiT payments.
China's latest five-year plan endorses a proposed target of 110GW by 2020, which last year was reduced from 150GW, partly as a result of the prevailing curtailment issues at some sites in western provinces.
See the recent Technical Paper from AECEA's Frank Haugwitz on 'China's 13th Five-Year Plan for solar – a look at 2017 and beyond'. Haugwitz unpicks the five-year plan and assesses the country's chances of surpassing 100GW of capacity this year.