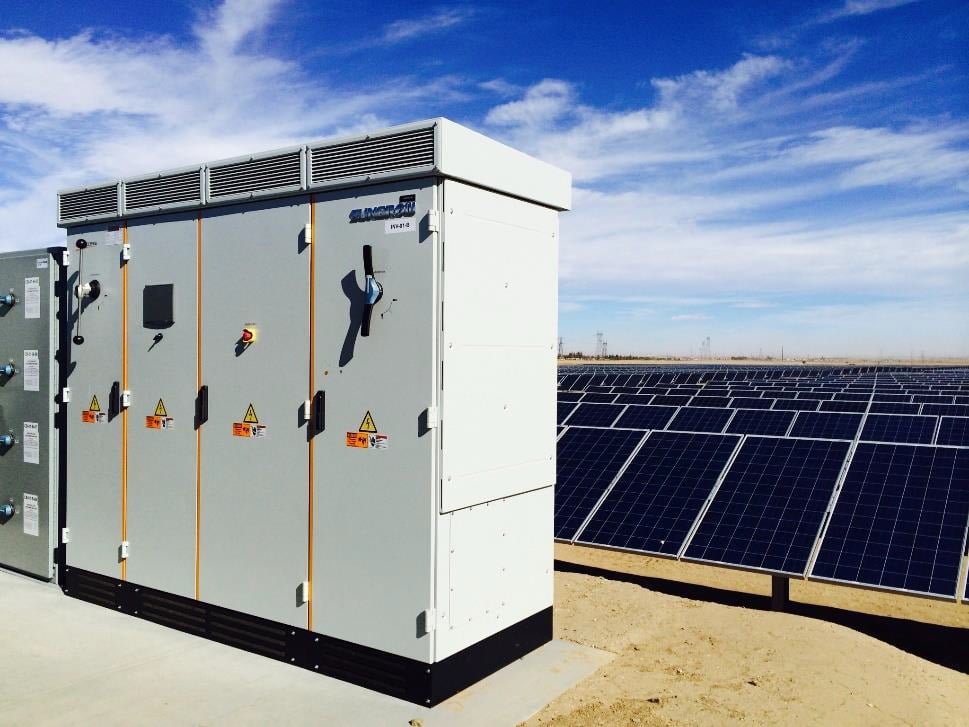 In recently released first half 2019 financial guidance, three China-based PV inverter manufacturers, Sungrow, Ginlong and Kehua have mainly guided weaker profits than reported for the prior-year period.

The weaker profitability is primarily due to the delay in the Chinese government announcing a new PV support mechanisms in the country after abruptly closing down the previous system at the end of May 2018, known as the "531 New Deal".

Only recently, China's National Energy Administration (NEA) released the result of the first national unified bidding regarding solar PV projects seeking feed-in-tariffs scheduled to be grid-connected by December 31, 2019, which is expected to support around 23GW of PV power plant projects.
Although the new system is expected to lead to total PV installs in China reaching 38-42GW, compared to previous estimates by AECEA of 32-34GW, the 2019 install forecast could be up to 14% below official install figures achieved in 2018.
With a significant lull in utility-scale PV project completions in the first half of 2019, major PV inverter manufacturer and EPC firm, Sungrow Power Supply Co has guided net profit for the reporting period to have declined by 8% to 18%, compared with the first half of 2018.
PV Tech had previously reported that Sungrow had reported a first-quarter 2019 profit of RMB 171.1 million (US$ 23.3 million), which was at the low-end of guidance and down 15.5% from the first quarter of 2018.
Ningbo Ginlong Solis New Energy Technology Co, which is in its first year of being a public company, has noted that net profits for the reporting period were expected to be 29.84% to 18.15% down from the prior-year period.
The dedicated PV inverter manufacturer cited the delay in the new support mechanism for an overall decline in demand in the first half of the year. However, Ginlong also noted that it had also increased R&D spending in the period, also affecting net profit.
Power conversion and PV inverter manufacturer, Xiamen Kehua Hengsheng Co, guided net profits to be flat to up 20% in the first half of 2019.

However, the potential growth was attributed to its cloud-based business unit. The company is a major partner with Alibaba Group and the cloud-based business generated around US$230 million in revenue in 2018, out of a total of over US$506 million.
Kehua' renewable energy business revenue had increased 22.7% in 2018, primarily a result of the development of energy storage products for overseas markets.