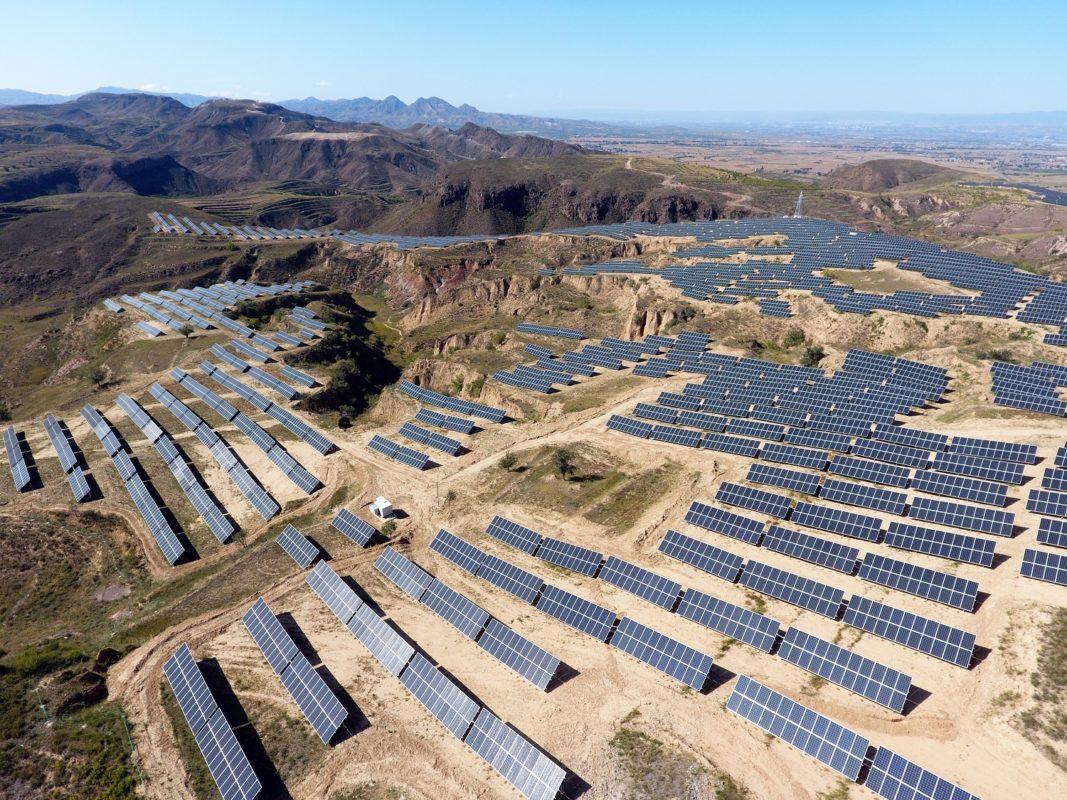 Chinese solar companies are looking forward to an improvement in the domestic market in 2019.
A steady improvement on 2018's figures is expected and a new push towards subsidy-free solar has been welcomed.
Speaking on the sidelines of the World Future Energy Summit in Abu Dhabi, Derek Huang, general manager of Sungrow EMEA said tweaks to the subsidy framework had been behind a lot of policy changes in the past.
"In the long run, a subsidy-free system is the most sustainable one. We have seen the realisation of a subsidy-free system in Germany and the tender prices are getting lower and lower. It's happening in Spain too. China is a big country and there are lots of places that can support subsidy-free solar," said Huang.
"That's the trend we see for the next 3-5 years and it will encourage all players, panels and inverters, to reach this goal together with the government. That's why this year we will see the Chinese solar market come back – 2019 will be a recovery year for the Chinese solar industry. It will definitely be bigger than in 2018 and in the whole world I think that growth will continue," he added.
That confidence around the Chinese market is echoed by the engineering, procurement and construction (EPC) and inverter firm TBEA.
"We are always very confident," said Lynn Xia, the company's deputy GM of overseas business and head of financing and investments. "The market in 2019 will show some growth compared to 2018. China remains a good market but we will continue giving more attention to international markets as well."
Xia also welcomed China's updated solar and wind policy framework, which tips the balance in favour of projects with the lowest possible levelized cost of electricity (LCOE).
"Targeting grid parity is a very clear objective for the government and for us too as an EPC and project owner. We're not afraid of changes in the market. We are a pioneer and we can use our expertise to lower the cost. When the market changes and becomes more difficult you have to keep your advantage. Secondly, we've been able to work on wind projects too. We don't put all our eggs in one basket," he added.
One potential knock-on effect of this focus on LCOE is market consolidation as firms that have competed on lowest capex are squeezed out.
"This is happening and it is speeding up actually," said Xia. "The government has released a very clear signal that if a company does not meet a certain level of competitiveness in terms of the scale of the quality, it cannot survive. In China we have a big market, it's true, but we have to keep growing and improving on cost, quality and international competitiveness. The more players are in the Chinese market the harder that is to do. Players need to integrate better and make a more positive contribution to the industry. It's a good thing for everybody," he added.