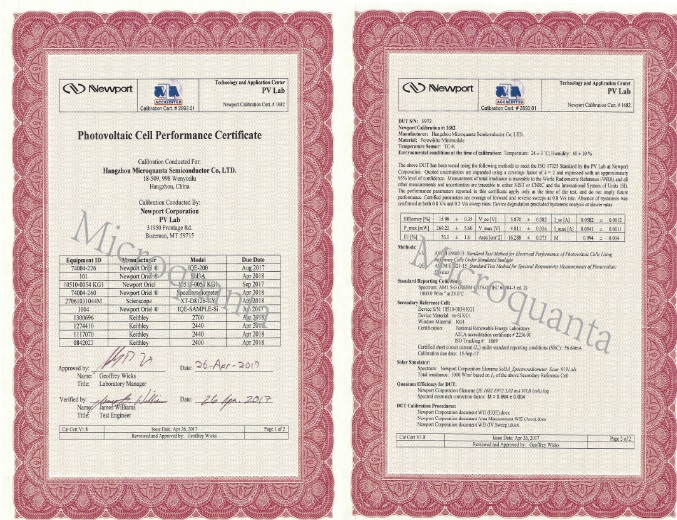 Perovskite materials start-up Hangzhou Microquanta Semiconductor has reported that a perovskite mini-module, certified by testing firm Newport in Montana, US has achieved a new world record of 16% conversion efficiency.
Details of the 16% efficiency of the 16-cm2 perovskite mini-module were also reported in recent edition of Progress in Photovoltaics as part of a paper entitled Solar cell efficiency tables (version 50), a regular feature edited by Prof. Martin Green from the UNSW.
According to Microquanta the perovskite mini-module world record of 16% was achieved only three months after setting a prior record of 15.2%. Progress was made, primarily due to the focus on improving the deposition uniformity for large area thin films.
Dr. Jizhong Yaom CEO of Microquanta said, Early this year, we improved uniformity for large area thin film deposition, which is one of the bottlenecks in the field, so we have been able to increase the efficiency of the mini-module from 12.1% to 15.2%. Then, we further improve the result to 16% by optimizing the fabrication processes. This efficiency is approaching the silicon based module in the market."
Progress in Photovoltaics noted Microquanta's certified "initial" efficiencies but highlighted that the "the stability of these devices were not investigated but not expected to be good".