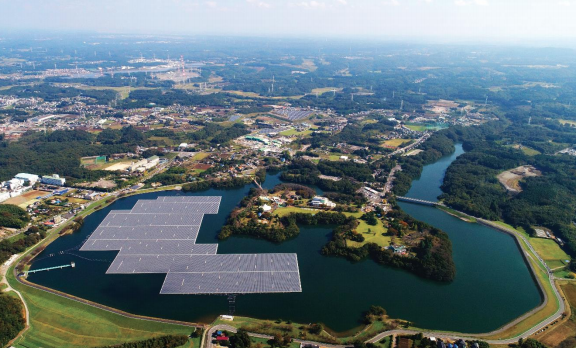 French floating solar specialist Ciel & Terre is planning to further develop its floating solar platform systems to withstand more extreme conditions through a collaboration with Principia, a company that has a technical background in the offshore renewable energy industry.
A spokesperson for Ciel & Terre said that the company is aiming to certify its Hydrelio floating PV technology as a heavy-duty system, resistant to harsh conditions. This is to face a trend fo floating PV now being installed in places that must withstand heavy waves. Principia, specialises in the design of floating foundations for the offshore PV and wind industry as well as mooring systems, floating offshore structures and cable design, will help Ciel & Terre achieve this certification. The spokesperson added that the French firm, which has 135 projects installed globally, is ready for giant projects on specifically challenging applications like hydroelectric dams.
For example, a major project was announced by Singapore-based developer Sunseap last month – one of the world's largest offshore floating photovoltaic (OFPV) systems standing at 5MW on seawater along the Straits of Johor.
Benoit Chassé, business development and project manager for Principia said: "Floating solar market is about to become huge in the years to come, this is a really exciting time for Ciel & Terre. We have seen in the past, especially in the offshore wind industry, that an integrated wind and wave design approach could bring cost down by removing unnecessary conservatism. I am very confident that floating solar farms will also benefit from this innovative design approach with significant cost savings".
Olivier Philippart, Project & Engineering director for Ciel & Terre, said: "Floating Solar projects are becoming more and more challenging in terms of size but also in terms of environmental conditions. We see huge projects materialising on hydro-dams and coastal areas where combined efforts of wind and waves will be comparable to those experienced offshore. Partnering with Principia is for us the opportunity to benefit from their experience in designing cost-effective solutions in such environments".