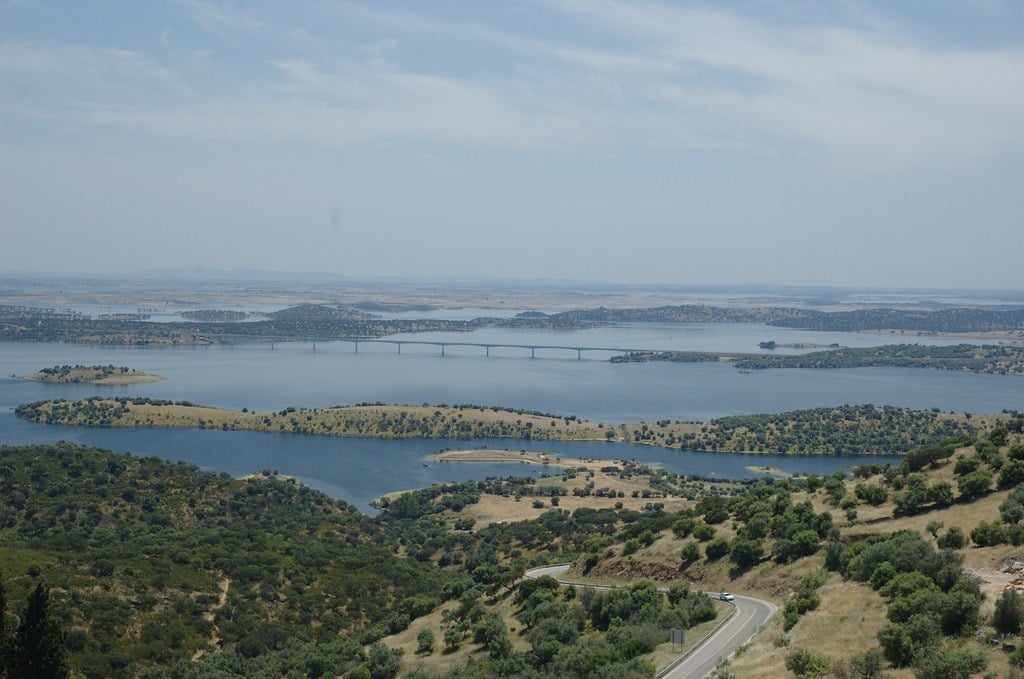 EDP could develop one of Portugal's first utility-scale floating PV farms if its blueprints receive the planning all-clear.
Authorities of the Alentejo region will consult until 28 June on the energy giant's proposals for a 4MW floating installation by the Alqueva dam, one of Europe's largest.
If accepted, the scheme would roll out some 10,000 panels across five clusters, set at a 13.5-metre distance from each other. EDP's preference would be for 385W half-cell PERC modules.
The complex would float on a HDPE [high-density polyethylene] structure, featuring an off-shore 30kV inverter unit linked to the shore via additional cabling.
The HYDRELIO platform, to be provided by floating specialist Ciel & Terre, would be moored to the reservoir floor through 7,500-kilogram weights placed across 12 separate points.
Construction due to launch in early 2020
According to EDP, construction would begin in early 2020 and take three months. Once completed, the installation would float at a four-hectare site at the southern tip of the Alqueva reservoir.
The floating PV scheme is the latest in Portugal, a country said to host last year a 7.2GW hydropower sector. At 220kW, EDP's earlier project in the Alto Rabagão reservoir was far smaller.
Beyond the country, attention is building around the potential of the 1GW-plus global floating solar industry. Within the past month alone, projects have made strides in at least Malawi, California and the Seychelles.
From solar boats to waterlily-like membranes, reservoir covers and co-location with hydro, the approaches followed by firms are growing more diverse; questions remain over the financial viability, however.
As for EDP, the floating PV push comes as the Portuguese giant works to deploy a 2GW solar pipeline worldwide by 2022. Renewable plays will be partly funded via sales of thermal power plants, among other assets.
See here for more information on the floating PV scheme proposed by EDP