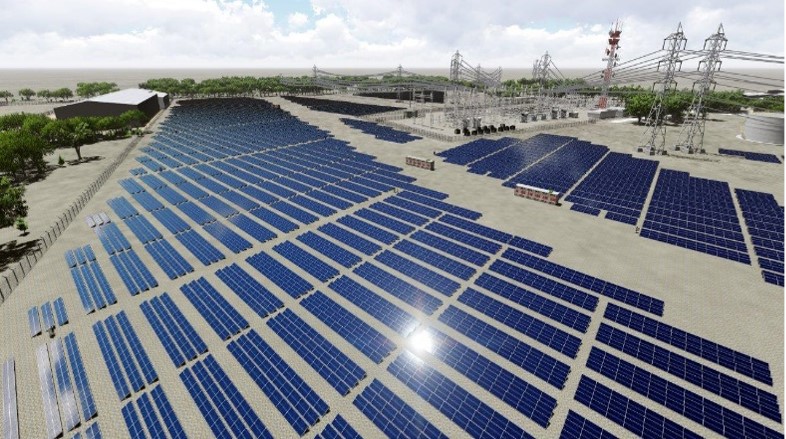 Colombian developer Celsia will start constructing the first utility-scale solar PV project in Colombia in March this year, with operations to start in Q3.
Until now, most solar projects in Colombia have been at commercial and Industrial scale. GTM Research recently reported that Colombia's C&I market is progressing because the country has no state-owned utility and off-takers are needed.
The Celsia Solar Yumbo farm in the municipality of Yumbo, Valle del Cauca, will occupy an area of ​​18 hectares, with 35,000 solar panels and a capacity of 9.9MW.
The project, which will generate roughly 16GWh per year, will be operated by Epsa, a Celsia subsidiary.
Around 60 workers will be needed during construction, for a period of six months, with 10 people required for O&M services.
Celsia is also looking to develop solar farms in the departments of Valle del Cauca, Bolívar, Santander and Cesar. It is also looking at Panama in the province of Chiriquí.
Ricardo Sierra, president of Celsia, said: "To install this farm will be a dream come true for us. For more than four years we have been working, learning and experimenting with solar power generation in small-scale projects. This learning, product of the talent of our collaborators and our commitment to sustainability, allows us to take this leap and start delivering to our customers, renewable energy generated by the sun, an abundant resource thanks to the privileged location of the country."
Carlos Salazar, engineering leader Celsia, said: "With this first solar farm we seek to acquire capacities for the development of large-scale photovoltaic projects in Colombia, Panama and other countries of the region."