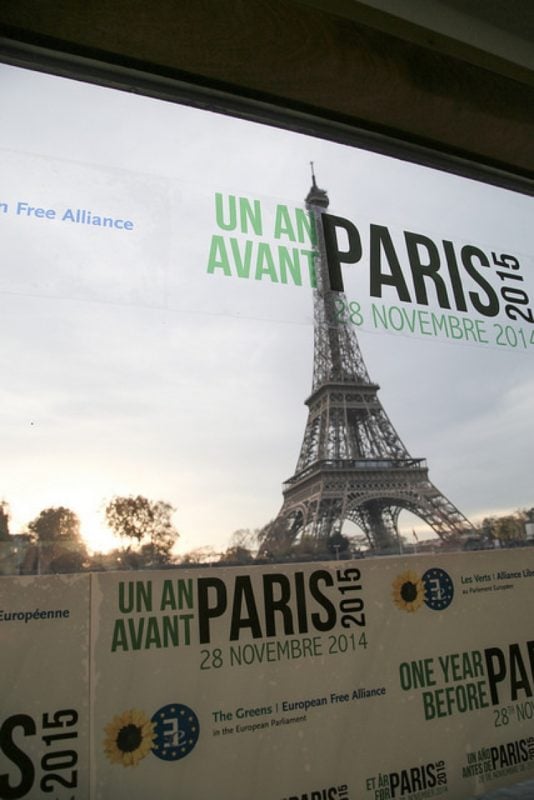 The CEOs of almost 80 companies, operating in more than 150 countries, have put their names to an open letter urging governments and businesses to act on climate change.
Published yesterday, the bosses of companies as diverse as HSBC Holdings, Microsoft, Nestlé, Dow Chemical Company and Unilever declared that the private sector "has a responsibility to engage actively in global efforts to reduce greenhouse gas emissions, and to help the world move to a low-carbon, climate-resilient economy".
Governments called upon to 'take bold action'
In total, 78 CEOs across 20 economic sectors, claiming to have generated between them over US$2.1 trillion in 2014 alone. The letter stated that signatories and their companies were already acting to limit or combat the effects of climate change and requested that heads of governments take bold action when they convene in Paris for the multilateral COP21 talks on the climate, taking place next month.
The letter's publication was facilitated by the World Economic Forum, the non-profit organisation which co-ordinates public-private partnerships in areas including international development.
The CEOs urged "the world's leaders to reach an ambitious deal" in Paris, stating that each of their own companies had taken voluntary action to reduce their carbon footprint, that the message that climate change is a reality and not up for debate must get across to the public. The CEOs said their companies would all "actively manage climate risks" on their part.
Carbon pricing
The coalition of CEOs said that fostering a low carbon economy would enable growth in both the developed and developing worlds. In order to do this, they claimed carbon pricing mechanisms internationally would be crucial.
"We support global mitigation approaches that promote cost effective incentives for cutting emissions, while respecting level playing fields and preventing carbon leakage," the CEOs' letter said.
The group also called for a strategic action agenda, where emissions levels would be firmly monitored, reported and verified at government level. This in turn could work alongside and inform the efforts of businesses to decarbonise.
There is also a lack of "transparency and disclosure" when it comes to financial investing and in energy policy, the bosses argued. Along with the call to arms on carbon pricing, the company heads said efficiency and clean energy needed to be supported with new financial instruments. More transparent and more accountable assessments of the risk posed by climate were also needed, the letter said.
Finally, the CEOs' letter said the signatories wanted governments to set emissions reduction and clean energy targets that were "science-based" at national and global level.
Names from solar and related industries such as Gao Jifan of Trina Solar, Ulrich Spiesshofer of ABB, Francesco Starace of Enel, Ignacio S Galán of Iberdrola, Eric Luo of Shunfeng International Clean Energy and Vineet Mittal of Welspun Energy were among those that put their names to the letter. In addition were CEOs from a broad range of other sectors, including finance, steel, software, recruitment, automation and food and drink.
The open letter including a list of signatories can be viewed here.