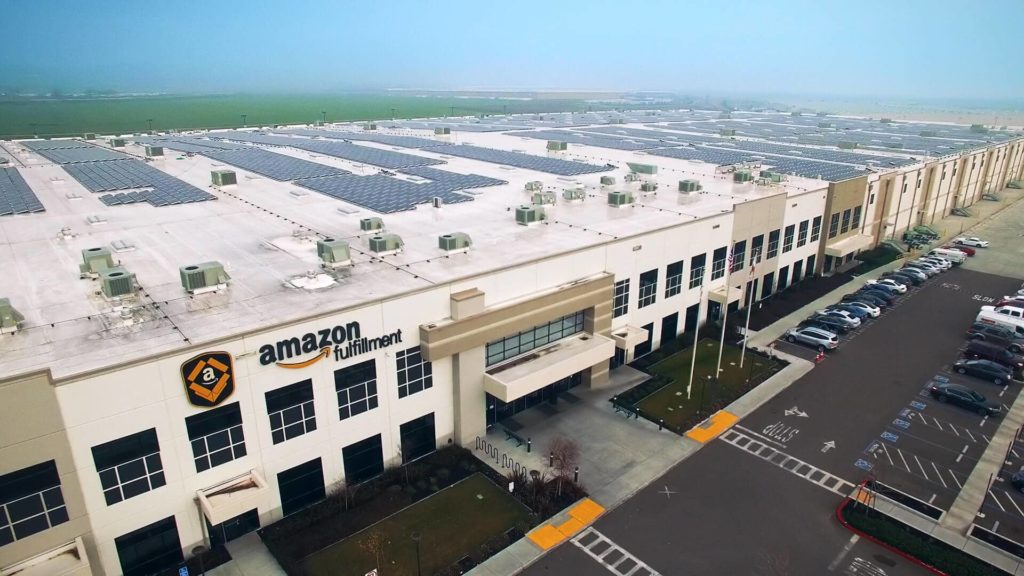 PV has outpaced wind as the preferred choice for corporate buyers in the US, with utility-scale solar accounting for 58% of the total contracted clean power to date, according to trade body the American Clean Power Association (ACP).
With a record of nearly 20GW of renewable capacity purchased in 2022, 4GW higher than the previous best year, more than half came from solar PV, with 14.4GW of solar power purchase agreements (PPAs) signed.
At the end of 2022 there was a total of 45GW of utility-scale solar capacity contracted, of which less than a third (12.5GW) is currently operating, while the rest (72%) is in development.
The tech industry led the list of solar PPAs, with Amazon (10.2GW of total capacity contracted), Meta (5.9GW) and Google (3.4GW) as the top three buyers.
However, Meta ranks as the first corporate of contracted operational solar capacity in the US, with over half of its 5.9GW solar contracted being operational.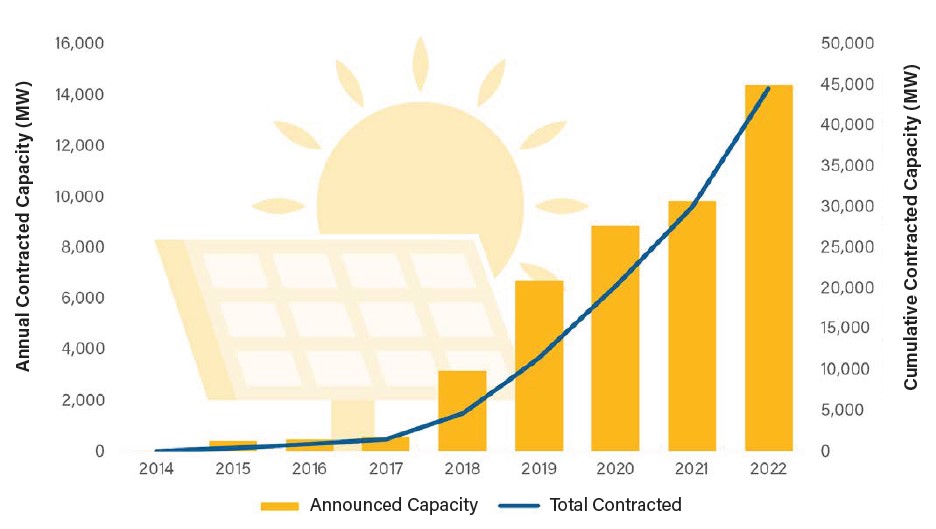 With the increased availability of solar-plus-storage projects getting online, interest in corporate co-located projects has grown rapidly and reached a total of 5.5GW in 2022, with 1.3GW of contracts announced last year.
JC Sandberg, interim CEO and chief advocacy officer at ACP, said: "Economic and environmental benefits, as well as growing pressure on corporations to meet sustainability targets, have led to a 100-times increase in corporate clean power procurement over the past decade."
Moreover, the state of Texas recorded the highest share of corporate contracted renewables, with 35%, followed by Illinois and Ohio, with 7% and 6%, respectively.
"Texas might be the home of the oil and gas industry, but it is fast becoming the leading state to buy clean energy to power business activity," said Sandberg.
The energy industry has the second most renewable capacity contracted in the US, with 6.7GW. Oil and gas giants Shell, TotalEnergies and ExxonMobil account for 60% of the total capacity contracted by energy companies.