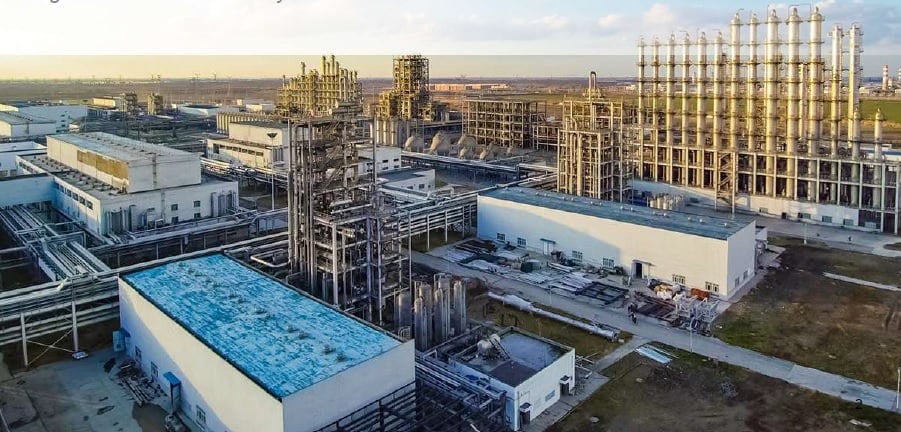 Leading 'Solar Module Super League' (SMSL) member, JinkoSolar has sourced a further two-year supply of high-purity polysilicon from Daqo New Energy to meet its material requirements under current in-house mono-wafer capacity expansions.
The new two-year deal will enable Daqo to supply 12,000MT to 14,400 MT of polysilicon in 2020 and 15,600MT to 21,600MT in 2021 to JinkoSolar, due to the expected ramp of Daqo's Xinjiang polysilicon facility to 70,000MT capacity by the end of 2019.
Shihua Su, Chief Marketing Officer of Daqo New Energy commented, "This supply agreement further demonstrates Daqo as the supplier of choice for high-quality mono-grade polysilicon with proven reliability. Once our Xinjiang polysilicon production facility expands to 70,000 MT capacity by the end of this year, we will be able to meet the rapidly growing demand from our mono-solar customers and the global solar PV industry."
Recently, Kangping Chen, JinkoSolar's Chief Executive Officer said, "We are accelerating the expansion of our high-efficiency mono production capacity to meet growing demand globally. This is mainly being driven by our new production facility in Leshan, the mono production capacity of which is expected to reach 5GW by the end of 2019 and 16.5GW once the second phase of the capacity expansion is complete."
"As of June 30, 2019, our in-house annual silicon wafer, solar cell and solar module production capacity reached 10.5GW, 7.4GW and 12.6GW, respectively. By the end of 2019, we expect our in-house annual silicon wafer, solar cell and solar module production capacity to reach 15.0GW, 10.5GW and 16.0GW, respectively, including 11.5GW of mono capacity, 9.7GW of PERC cell capacity and 800 MW of N-type cell capacity," Chen added.
PV Tech recently reported that the SMSL's PV module order book for 2020 was rapidly filling up.
PV Tech also recently reported that Daqo = expected to produce approximately 37,000MT to 40,000 MT of polysilicon in 2019. Combined with debottlenecking projects, the Phase 4A expansion would lead to a full annual nameplate capacity of 70,000MT by the end of the first quarter of 2020.
However, due to the current market conditions for polysilicon and its balance sheet, plans for Phase 4B expansions were said to be too early to make at that time.