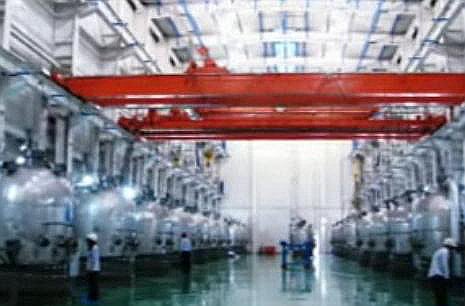 China-based polysilicon producer Daqo New Energy is responding to the need for higher specification polysilicon demand by increased adoption of high-efficiency mono wafers, notably being required for PERC (Passivated Emitter Rear Contact) solar cells.
Gongda Yao, founder and CEO of Daqo New Energy said in its recent fourth quarter and full-year earnings call that it was experiencing a shift in the PV industry towards P-type mono wafers and cells.
"In particular, we are seeing a shift in industry trend, with rising demand and increasing manufacturing capacities for high-efficiency mono crystalline solar wafers and solar cells," noted Yao. "This has translated to increased demand for high-purity semiconductor-grade polysilicon, which only very few Chinese domestic manufacturers are able to supply.
At Daqo New Energy, we are currently upgrade[ing] our distillation process at adding specially devised [indiscernible] distillation system which will further remove impurities and improve the quality of polysilicon product. With our upgraded process high purity product Daqo New Energy is uniquely positioned to address the growth demand high-efficiency mono crystalline solar market," added Yao.
Such is the demand for polysilicon that meets monocrystalline wafers and cells that Daqo expects to shift around 50% of its 18,000MT annual capacity to mono-spec requirements. The company also noted that PV manufacturers were willing to offer pre-payments to secure supply, due to limited supply compared to demand.
The company has had to increase R&D expenses to US$2.8 million in the fourth quarter of 2016, compared to US$1 million in the previous quarter to ensure its ability to meet mono-spec requirements, which included process upgrades for quality enhancement, according to the company.
There would also be a knock-on effect of increasing capital expenditures in 2017, specifically for mono demand. Daqo noted that CapEx for the full year would be approximately US$40 million to US$45 million with a certain emphasis on production projects that were specifically designed to improve purity, such as upgrading on distillation systems with technology that removes impurities from the distillation process.
Daqo noted that due to the mono shift at certain Chinese cell producers it had won new customers was witnessing strong orders and robust pricing for high quality polysilicon with demand still exceeding its recently expanded production volume to 18,000MT per annum, up 6,000MT after completing its expansion in Xinjiang, China.
Financial results
Daqo reported fourth quarter 2016 revenue of US$46.1 million, compared to US$54.3 million in the previous quarter. The company achieved a gross margin of 30.7% compared to 37.1% in the third quarter of 2016.
The company reported external polysilicon sales volume of 2,209MT in the quarter, compared to 2,838MT in the previous quarter. Annual maintenance and facility upgrades were responsible for the lower shipments in the quarter. The decrease in polysilicon revenue was also due to lower polysilicon ASP's.
In the quarter, polysilicon ASP was US$14.96/kg, compared to US$15.64/kg in the third quarter of 2016. Wafer sales volume was 21.3 million pieces, up from 14.4 million pieces in the previous quarter.
"The fourth quarter of 2016 was an important milestone for Daqo New Energy. During the quarter, we successfully completed our annual maintenance work and interconnections between our new facilities and existing facilities in Xinjiang at the same time. We also successfully completed all the construction and installation work related to Phase 3A polysilicon expansion. As maintenance, construction, installation of new equipment, and interconnection of facilities were conducted concurrently, our annual maintenance for 2016 took longer than usual to complete. However, the combination of these efforts allowed us to start initial production of our expanded production capacity in the first quarter of 2017, months ahead of our original schedule. We have already reached full production throughput of 18,000 MT per annum by the end of February 2017," said Dr. Gongda Yao, Chief Executive Officer of Daqo New Energy.
Full-year 2016 revenue was US$229.1 million, an increase of 25.9% from US$182.0 million in 2015.
Revenues from polysilicon sales to external customers were US$167.5 million in 2016, an increase of 33.0% from US$125.9 million in 2015.
Revenues from wafer sales were US$61.6 million in 2016, an increase of 9.7% from US$56.1 million in 2015. Wafer sales volume was 82.8 million pieces, an increase of 8.3% from 76.4 million pieces in 2015. Gross profit was US$80.4 million in 2016, an increase of 114.2% from US$37.6 million in 2015. Gross margin was 35.1% in 2016, which increased from 20.6% in 2015.
Guidance
Daqo said that it expected polysilicon production volume would reach 4,300MT to 4,500MT in the first quarter of 2017 and sell approximately 3,800MT to 4,000MT to external customers in the first quarter of 2017, a new record high for the company.
Wafer sales volume is expected to be approximately 23.5 million to 24 million pieces for the first quarter of 2017.