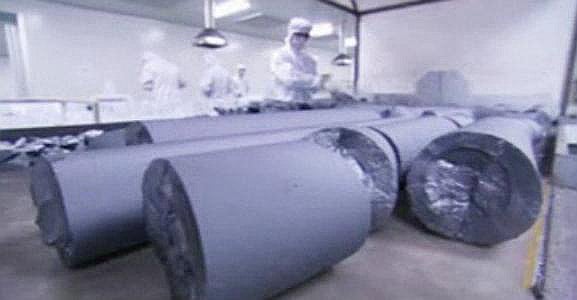 China-based polysilicon producer Daqo New Energy has announced that its long-term CEO, Dr. Gongda Yao is stepping down from all executive positions and would leave the company at the end of March, 2018.
The unexpected exit of Dr. Yao, regarded as an innovator in low cost polysilicon production will lead to search of a replacement and in the interim, Guangfu Xu, founder and chairman will become acting CEO.
"For the past nine years, it has been a privilege to work with the wonderful team of Daqo New Energy on its journey to become a world-leading low-cost and high-purity polysilicon manufacturer. I am proud of the achievements that we have accomplished together. Now as the Company has been performing very well both operationally and financially, I think it's time for me to step down from my position and spend more time with my family and pursue personal interests," said Dr. Gongda Yao, "I will still stay on the Board of Directors until the end of March 2018, and work closely with Chairman Mr. Guangfu Xu and other board members to achieve a seamless leadership transition."
Guangfu Xu added: "I sincerely regret Dr. Yao's decision to leave, however I fully understand and respect his decision. We are extremely grateful for Dr. Yao's contribution to the Company in the past nine years, as Dr. Yao has built a world-class company with a leading position in the industry in terms of product quality and cost structure."
There have been very few executive changes for many years within Daqo and the polysilicon sector in general that were not been related to bankruptcies or market exits.
Prior to joining Daqo, Yao served as the vice president and China general manager for leading semiconductor equipment supplier, Applied Materials from October 2006 to July 2008. Prior to Applied Materials, Yao had been vice president and general manager of the Integrated Metal Business Unit of Novellus Systems from October 2005 to October 2006, and vice president of operations at Ciwest Semiconductor Company from April 2005 to October 2005. Before that, Mr. Yao worked for Applied Materials at various management positions for 11 years.