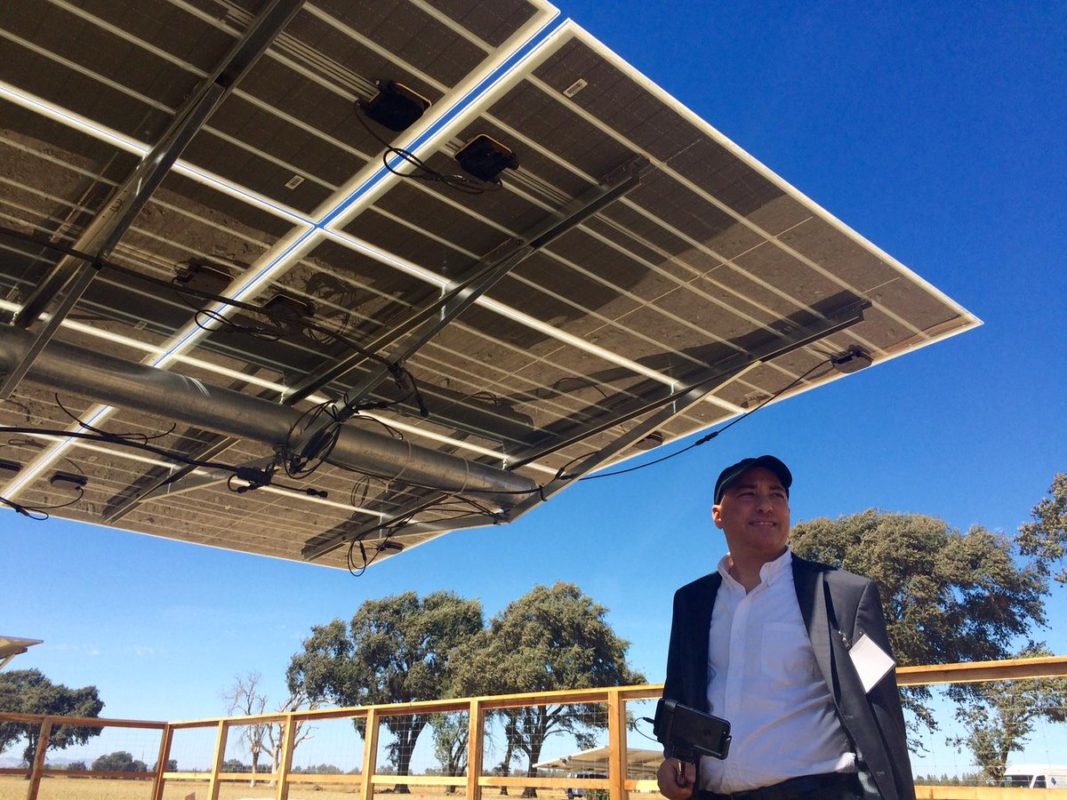 Vertically integrated PV power plant developers such as First Solar and SunPower are losing ground to dedicated PV tracker firms, according to the latest analysis from IHS Markit.
SunPower was a pioneer of the single-axis tracker system, used in its 'Oasis' utility-scale PV power plant platform. Along with dedicated single-axis tracker firms developing simplified and low maintenance systems, trackers have been increasing adopted, due to the greater yields and better LCOE.
However, with both First Solar and SunPower reducing their emphasis on PV projects and returning to module sales their share of the tracker market is declining.
IHS Markit has revealed that both NEXTracker and Array Technologies dominate the tracker market in 2016, growing market share, driven by around 10GW of utility-scale PV deployment in the US in 2016.
Other tracker firms also benefited from growth in the US, such as Soltec, GameChange Solar, and Sunlink, according to the market research firm.
Outside the US, Convert Italia and Arctech were said to have gained market share and moved up the rankings in 2016, due to a focus Latin America, the EMEA region, and India.
According to IHS Markit, the US utility-scale market growth is slowing, noting that NEXTracker and Array Technologies will need to develop further into international markets to maintain their growth trajectories over the last few years.