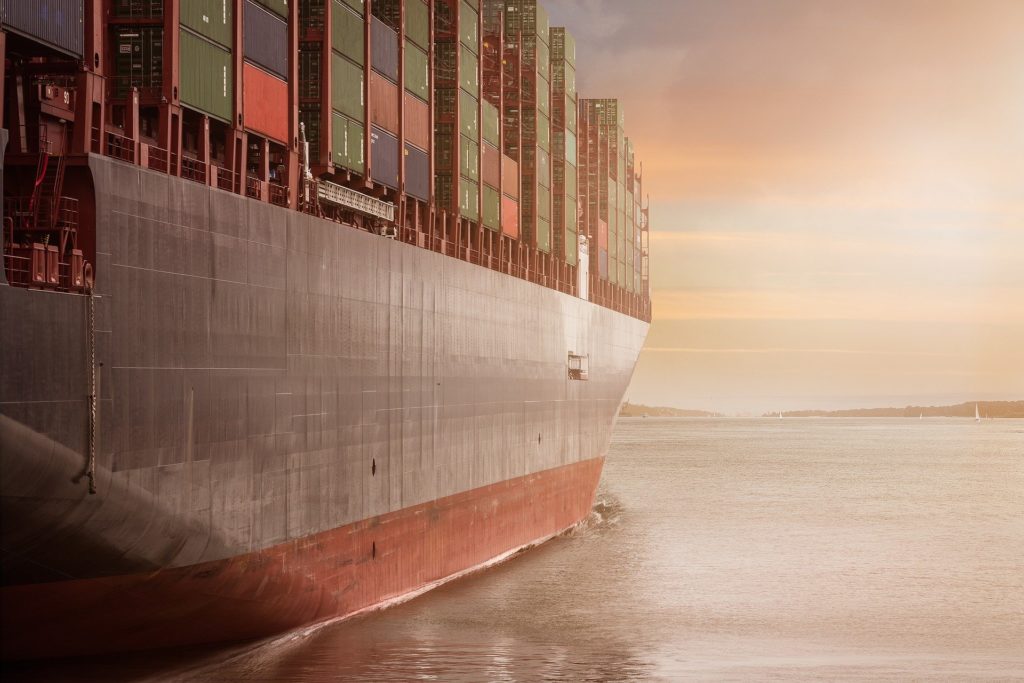 Shipping costs have increased substantially since COVID-19, with knock-on impacts on the solar industry as modules prices rise lockstep with higher logistical costs. Even though demand for freight has recovered since the early days of the pandemic, supply has failed, or is unwilling to, catch up. Shipping companies have learnt to manage supply, are enjoying record profits and have no incentive to return to the low prices of 18 months ago, with exorbitant shipping rates likely here to stay, industry insiders told PV Tech.
Module manufacturers are adjusting their financial forecasts as higher shipping costs cause upwards pressure on the price of modules and other technologies, with concomitant impacts on EPCs and installers. For example, First Solar has lowered its earnings and module shipment guidance for 2021 as the company continues to anticipate elevated shipping costs, while Canadian Solar is seeing rising shipping costs negatively impacting earnings.
Given the lack of alternatives to shipping, the price of companies' products, especially in an industry like solar with long global supply chains, are closely impacted by the cost of transport. Freight rates at Maersk increased by 18% in H2 of 2020, compared with 2019, according to the company's 2020 annual report. The Danish shipping giant saw its revenue in Q1 2021 rise by 30% on last year to US$12.4 billion. Such trends are mirrored throughout the world's largest shipping companies. The industry is clearly in its heyday but this comes at the expense of businesses the world over.
So, how did we get here? And when might the cost of shipping come back down again? And to what level?
In March 2020, as the reality of COVID-19 dawned, the shipping industry saw demand fall off a cliff. Businesses cancelled orders, ports closed, countries locked down and the only products moving across the seas were either personal protective equipment (PPE) or home improvement and DIY goods.
Meanwhile, supply was contracting, with shipping companies cutting their fleets and workforce in response to plummeting demand. Empty containers started stockpiling in Europe and the US following cancelled orders from business, while successive delays at ports the across the world created bottlenecks in supply and further delayed deliveries. Skeleton staff at some of the world's largest ports took longer to unload and re-load cargo, compounded by COVID-19 outbreaks and complications.
As the pandemic progressed, demand steadily recovered, being boosted by consumer and business adjustment and the easing of lockdowns. Shops and business, starved of inventory during lockdown, started to restock, which caused "unprecedented levels of demand", said George Griffiths, global pricing specialist at S&P Global Platts.
This demand, however, has not been met with an increase in supply. In the early part of last decade, the industry saw alliances form between some of the biggest shipping companies that streamlined their operations. Fewer but fuller ships were being dispatched from ports, maxing out capacity while cutting costs for carriers. "Container liners seem to have learned to manage capacity better in their alliances," said Joanna Konings, senior economist of international trade at ING.
As a result of significant demand and flat supply, shipping companies are now charging around US$17,000 to move a 40-foot container from Asia to Europe, said Griffiths. A year ago, it cost US$1,650 – a tenfold increase in just one year. Asia to West coast North America is up from just below US$3000 to US$6,500 currently, "more than doubling the cost of transpacific freight in a year", Griffiths notes.
"The harpex index, which aggregates world charter rates for containers, is up nearly 450% on a year ago," said Konings. "Shipping costs have been growing strongly since the autumn of 2020, but the first months of this year have seen a new surge in prices along major trade routes."
And this surge in prices looks set to stay for the short and medium term, with both Griffiths and Konings expecting prices to stay flat or even rise through to next year. "Competition for ocean freight capacity is set to remain, while the unbalanced recovery will continue to exacerbate some of the problems for world trade, including displaced empty containers," said Konings. "It all adds up to more pressure on freight rates in the near term."
Griffiths expects prices to start falling in Q1 2022, although he cautions that this if far from certain due to global volatility in supply and demand, adding that any hopes that prices could fall in H2 2021 appear to be ungrounded.
Konings pointed to capacity expansions coming online in 2023 as a reason to expect downward pressure on shipping costs eventually. But neither expected prices to reach the lows of last year, where containers from Asia to Europe were in the triple figures.
"The days of three figure freights from Asia to Europe are long behind us," Griffiths said, adding that crates could feasibly come down to under US$10,000 at some point but he would be "astounded" if the went back to anything close to pre-pandemic rates.
The global solar industry, therefore, should not expect the cost of transport to go down anytime soon. While they might start to fall next year, prices will remain high, and it is very unlikely that they will ever return to pre-pandemic levels. Companies reliant on long global supply chains would be prudent to factor in increased transport costs into their balance book for the foreseeable future.