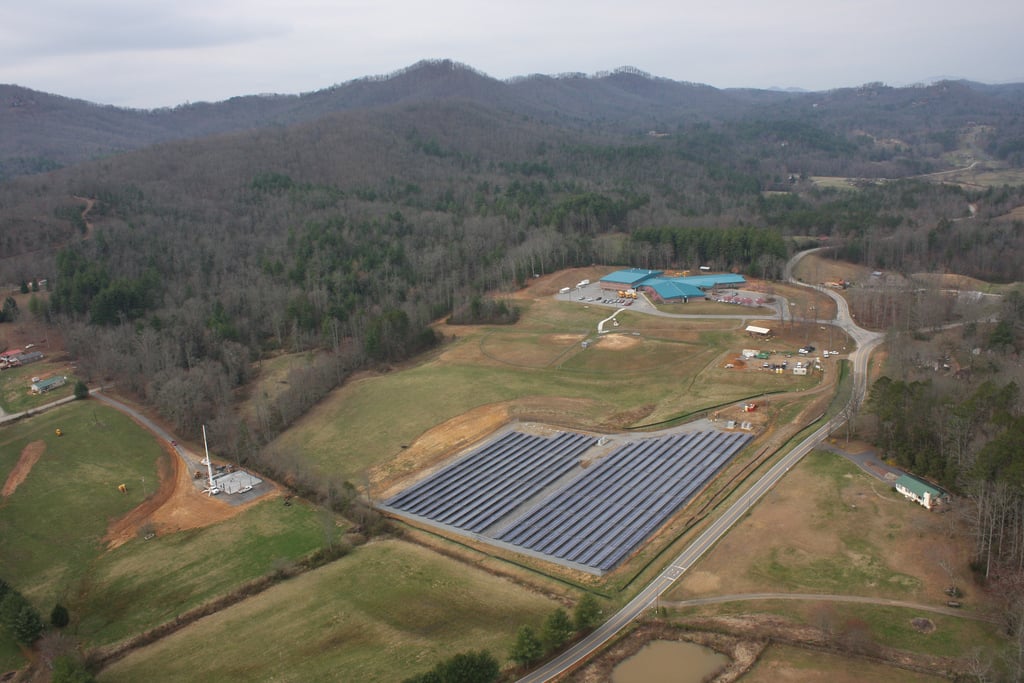 US energy holding company Duke Energy announced Friday that it plans to build and operate its first three solar power plants in the state of Kentucky.
The projects will be developed in both Kenton and Grant counties, with energy generated by the projects delivered directly to customers.
Two of the projects, Walton Solar Power Plants 1 and 2, will be developed on 24 hectares of land in Kenton county. In total, Duke Energy will install about 19,000 solar panels at the site, which will be capable of producing more than 4MW of electricity.
The Crittenden Solar Power Plant will be developed on 44 hectares of land in Grant county. Once completed, the solar array will be comprised of 12,500 solar panels and will be able to generate 2.7MW of electricity.
All of the electricity created from the three solar projects will be fed into Duke Energy Kentucky's electric grid and sent to homes, businesses, schools, places of worship and other customers in the area.
Duke Energy plans to start construction on the three projects later this summer, with the company planning to complete a majority of the development work by the end of 2017. Once operational, the three installations will produce enough electricity to power about 1,300 average households.
Jim Henning, president of Duke Energy Ohio & Kentucky, said: "Our customers want solar. And solar is something we've thoroughly studied and prioritized in our long-term planning."
"Now's the right time for many reasons. For instance, the cost of building solar projects has come down significantly in recent years, making it more cost-competitive with other sources of power generation. And solar gives us the ability to add power capacity in incremental steps – allowing us to match the growing demand for electricity in the region."