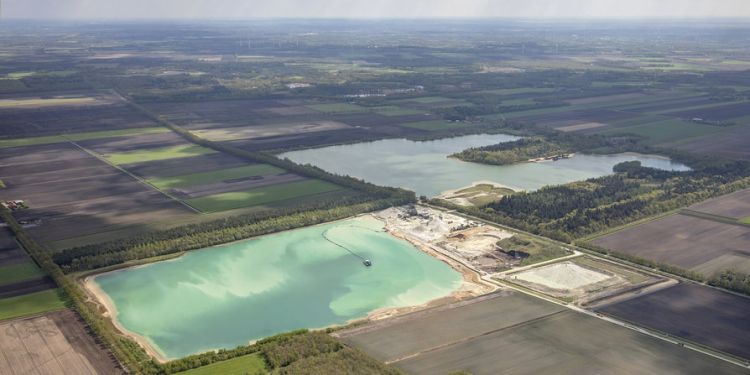 Dutch PV is set to speed up its journey to the top of the renewable mix after dominating in the latest subsidy rounds, according to new government stats.
Figures released by state agency RVO show solar was awarded €3.2 billion of the €6 billion latest batch of SDE+, the Netherlands' renewable support programme.
The autumn 2018 round will subsidise a 2.9GW PV pipeline of 4,411 projects, the bulk of the total of 4.02GW and 4,618 projects across all renewable technologies.
At 89MW, Powerfield's PV project was the largest renewable installation to reap support through the latest SDE+ iteration. A 48MW floating scheme by GroenLeven was amongst the other subsidised solar heavyweights.
Solar's 'striking' catch-up
The subsidy success comes after Dutch PV was found by IRENA to double capacity between 2016 (2GW) and 2018 (4.15GW), even as still-leading wind only grew from 4.2GW to 4.4GW. "The catch-up effort continues," trade body Holland Solar said after the SDE+ results were released.
Separate figures for the upcoming SDE+ round – a fresh €5 billion in subsidies the government will award around the summer – suggest PV is ready to continue making the most of state support.
Over 5,170 of all 5,376 renewable schemes applying for funding between 12 March and 4 April 2019 were PV projects, which requested €2.9 billion of the €4.8 billion applied-for total. Solar's large share is "striking", said Economy minister Eric Wiebes in a letter to Dutch MPs.
Subsidy-free era not ready to dawn
The Netherlands, under pressure to hasten slow progress with renewables, will update the SDE+ scheme next year. Subsidies under the SDE++ phase will account for CO2 reductions, a first in the country.
Speaking to PV Tech earlier this month, Holland Solar board member Peter Desmet said the existing project backlog will buy solar developers time whilst they learn to adapt to the SDE++ changes.
Desmet, who is CEO of distributor Solarclarity, said subsidy-free success will likely not come within the next two to three years. The Netherlands' mix of lower sun yields, expensive land and relatively modest power prices will slow the independence from SDE+, Desmet added.
See here for the autumn 2018 subsidy results and here for the applications received for the upcoming round