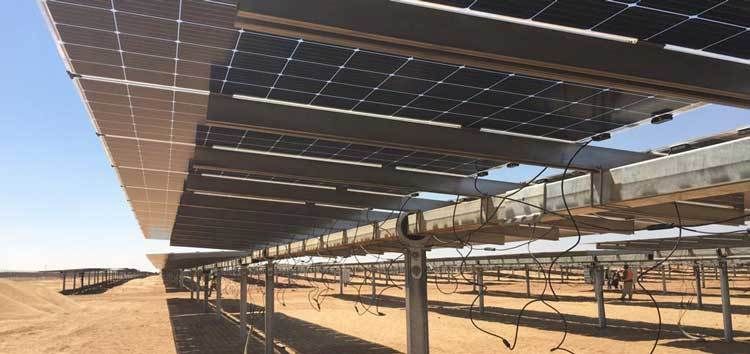 The European Bank for Reconstruction and Development (EBRD) and French financial company Proparco are set to help Egypt make major strides in the development of its renewable-energy sector.
Both companies announced Monday that they have provided US$116 million in financing for the construction and operation of two 50MW PV projects in Egypt.
These are the first two projects to be financed under the second round of Egypt's feed-in tariff scheme for renewable energy and will be part of the planned 1.8GW Benban solar complex in Aswan province, located in the southern area of Upper Egypt.
These are also the first projects under the EBRD's new US$500 million framework for renewable energy in Egypt, which is expected to help finance 16 projects and provide 750MW of capacity upon completion.
The new facilities will be constructed, operated and owned by two Egyptian subsidiaries of the French company EREN Renewable Energy and Access Power.
Harry-Boyd Carpenter, EBRD director of power and energy utilities, said: "Projects such as these depend on partnership and this financing demonstrates this very clearly. We are privileged to be working with EREN and Access Power, who bring deep expertise and sustained commitment to renewable energy and Proparco, with whom we have a very strong partnership supporting renewable energy in Jordan, which we are proud to extend to Egypt.
"More broadly the success of this programme is due to the support of Dr Sahar Nasr, Minister of Investment and International Cooperation, Dr Mohamed Shaker, Minister of Electricity and Renewable Energy, the Egyptian Electricity Transmission Company, the New and Renewable Energy Authority and Egypt ERA, who have all worked so hard over the past three years to launch private renewable energy in Egypt."
Gregory Clemente, director general of Proparco, added: "These investments mark a new milestone for Proparco, already involved in the financing of the largest solar photovoltaic power plants in Central America and West Africa. They confirm the potential and strength of development finance institutions working together to overcome the challenges stemming from cutting-edge projects of this kind, which will bring long-lasting benefits to the people and economy of Egypt."