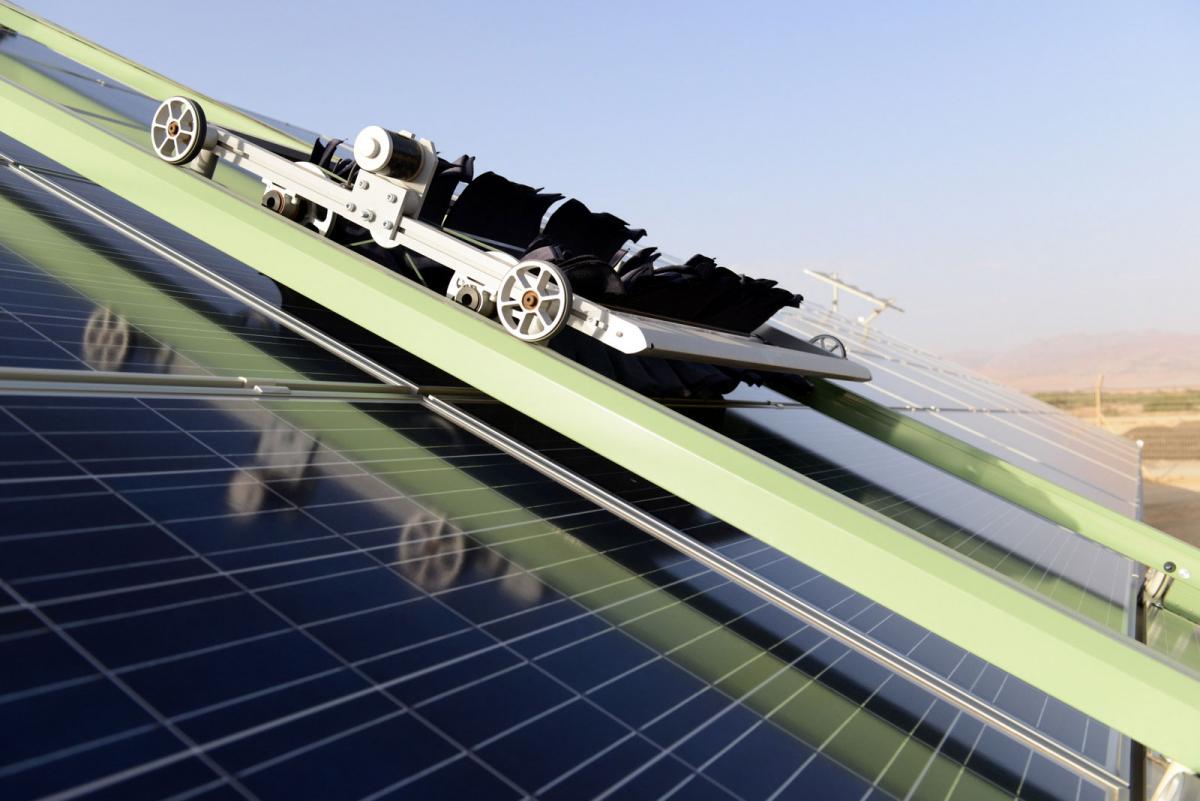 Actis-backed Sprng Energy has ordered Ecoppia's waterless robotic panel cleaning system for a 325MW site at the REWA solar park in India.
The facility in Madhya Pradesh, notched up one of the lowest ever solar tariffs at the time of INR2.97/kWh (US$0.043). It is expected to be operational in Q1 2019.
"We are excited to collaborate with Ecoppia and integrate top technologies, which can stand the test of time and last for 25 years in harsh conditions, in our solar projects," said Gaurav Sood, CEO, Sprng Energy. "We are convinced that adopting breakthrough technologies like Ecoppia is the key for coping with the challenging market conditions," he concluded.
According to Ecoppia, the E4 system will save more than one billion litres of water and reduce operational costs.
India's aggressive solar tenders have recorded exceptionally low prices but concerns around recent module import tariffs are driving further requirements to maximise yield for the best possible value to ensure projects remain viable.