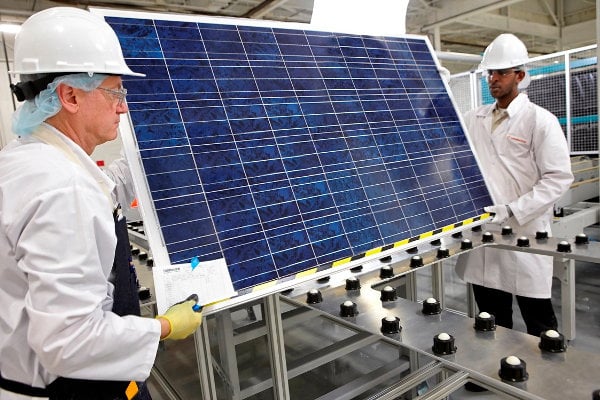 EDF Energies Nouvelle and 'Silicon Module Super League' (SMSL) member Canadian Solar will collaborate on the 191.5MW Pirapora I project, with the latter selling 80% of its stake in the facility.
Canadian Solar will provide modules for the site from its 360MW factory in Brazil. It is the company's first project in the country. The module production centre is part of a collaboration with white label manufacturer Flextronics International (Flex) designed to allow Canadian Solar access to the local market, which has some domestic content rules in place.
EDF has purchased an 80% stake in Pirapora I from Canadian Solar. In Canadian Solar's latest results call, CFO Huifeng Chang said the company would "deleverage our balance sheet with the proceeds from coming project sales". One the same call, CEO and chairman Shawn Qu described project sales as a "buffer" to protect it against any slack in module sales.
EDF pipeline
The French company now has a pipeline of 1.4GW of wind and solar in Latin America.
"The investment by EDF…is a demonstration of the strong potential of the solar energy market in Brazil," said Canadian Solar's Qu. "Pirapora I is one of Canadian Solar's three current projects in the country totalling 394MWp with awarded long-term PPAs," he added.
Antoine Cahuzac, senior executive vice president, renewable energy, EDF and CEO of EDF Energies Nouvelles said: "With these new large-scale Latin American projects, EDF Energies Nouvelles has demonstrated its ability to undertake projects through to fruition in these promising and competitive markets alongside local partners possessing proven context knowledge."
Brazil has ambitious solar plans but economic woes at home and tweaks to the procurement programme has caused delays.