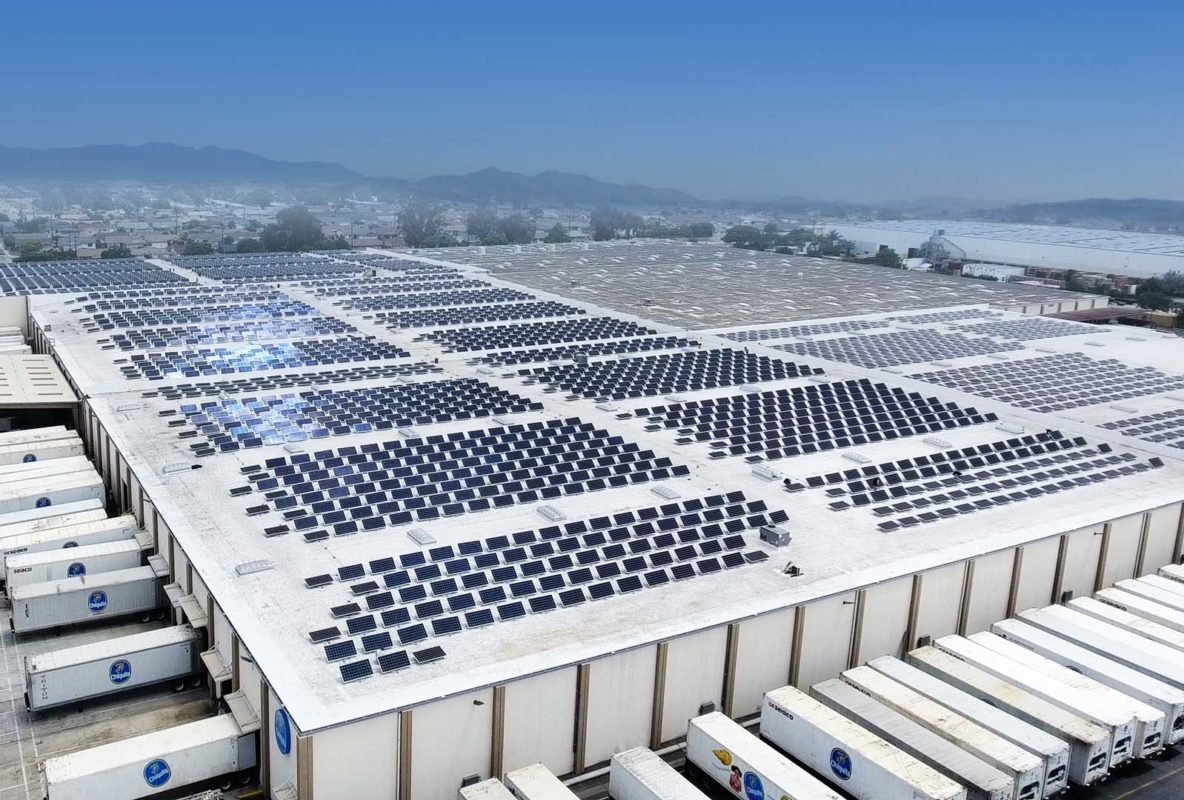 Solar technology company Edisun Microgrids and West Hills Construction have formed a strategic partnership to develop up to 20MW of commercial and industrial rooftop PV projects utilizing Edisun's rooftop tracking technology — PV Booster.
The first installation developed through this partnership is a 1MW solar array installed on 368,000 square feet of a 528,000 square foot cold storage industrial building in Oxnard, California. The project will be comprised of more than 2,900 trackers — making it the world's largest rooftop tracker installation.
The project is financed and owned by Harry Ross Industries (HRI), the owner of the building. Solar power generated by the PV Booster project will benefit HRI's tenant — Chiquita Brands International.
PV Booster stands as the only dual-axis rooftop solar tracker specifically designed to meet the needs of commercial and industrial (C&I) building owners and solar developers. The tracker boosts energy production by 30% and enhances project economics by 20% when compared to conventional fixed-tilt installations.
Bill Gross, chief executive officer, Edisun Microgrids, said: "Partnering with a visionary company such as West Hills, which has built more than 10 million square feet of real estate and is an expert in construction and solar installation, is the first of many exciting growth milestones for Edisun.
"PV Booster's technology fundamentally improves the economics of rooftop solar for developers, installers, building owners, and tenants, which aligns with our core mission to revolutionize the economics of solar. We believe this increase in the value of solar projects, such as Chiquita's Oxnard installation, will be the catalyst for the widespread adoption of solar in the C&I sector."