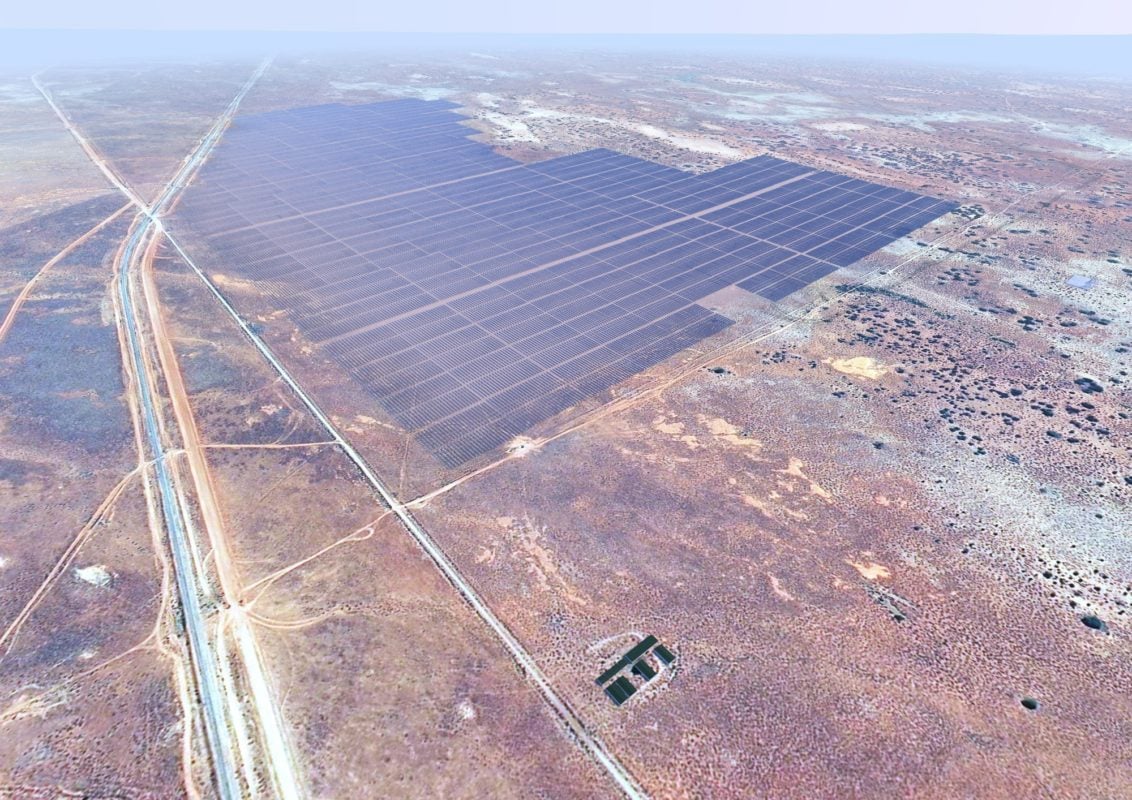 A Joint venture between Enel subsidiary Enel Green Power (EGP) and Dutch Infrastructure Fund (DIF) has begun construction of the 137.7MW Bungala Solar One plant, which is located near Port Augusta in South Australia.
This is the first part of the Bungala Solar PV Project, whose capacity will total more than 275.4MW on completion, making it the largest PV plant under construction in Australia.
Enel will invest around US$157 million in the project, while the US$315 million total investment required has been financed through a mix of equity and project finance with a consortium of local and international banks.
The project has a power purchase agreement (PPA) with Australia utility Origin Energy.
The construction of the second part of the facility, Bungala Solar Two, is expected to start by the end of 2017, while the 275MW facility will be fully operational in the beginning of 2019. Once completed, the project will be able to generate around 570GWh per year.
The Bungala Solar One facility, which will cover an area of approximately 300 hectares, will consist of about 420,000 polycrystalline PV modules mounted on single-axis trackers. The power generated by the facility will be delivered to the country's transmission grid via the Emeroo and Davenport Substations near Port Augusta.
"We are proud to lend our experience to the development of renewables in Australia through Bungala Solar, the country's largest solar plant currently under construction," said Antonio Cammisecra, head of Enel Green Power. "This project marks the first step of our growth strategy in a country which boasts such an abundant resource base and whose renewable capacity is expected to surge in the next years. Against this backdrop, Enel Green Power aims to become a key player in Australia's green energy sector."
CDPQ and CKD to purchase 1.7GW of Enel's Mexican renewable energy projects
EGP Mexico has also signed agreements with the Canadian institutional investor Caisse de dépot et placement du Québec (CDPQ) and the investment vehicle of the leading Mexican pension funds CKD Infraestructura México (CKD IM) to sell an 80% stake in a holding company, Holdco, and the SPVs overseeing 1.7GW of renewable energy projects in Mexico.
The closing of the US$1.35 billion transaction is expected to occur by the end of 2017.
These projects include three operational plants and five under construction, with roughly 1GW of solar including Villanueva I (427MW), Villanueva III (327MW) (the largest project in the Americas) and Don José (238MW).
"This agreement is a further step into the BSO (Build, Sell and Operate) model, that combined with EGP consolidated investments, will foster the growth of our renewables footprint," said Cammisecra. "The new model represents an opportunity for partners willing to invest in a large and diversified portfolio of projects in strategic areas, supported by long-term power purchase agreements, with the plants developed, built and operated by Enel Green Power."
Under the agreements, EGP will continue to operate the plants and will complete those projects still under construction via two newly-formed subsidiaries.
From 1 January, EGP may transfer additional projects to Holdco, giving EGP the potential to become majority shareholder again in the future.