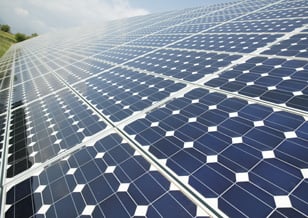 Enel Green Power (EGP), an arm of Italian power giant Enel, has started the construction of its first PV plant in Zambia, standing at 34MW capacity.
The Ngonye solar PV plant, located in Lusaka South Multi-Facility Economic Zone in the country's south, is part of the World Bank Group's Scaling Solar programme carried out by Zambia's Industrial Development Corporation (IDC).
Enel won the project development rights in June 2016 and the plant is expected to be completed in the first quarter of 2019.
"The start of construction of Ngonye solar plant is a new milestone in the strengthening of the Enel Group's presence in the African continent, where we already are the first private renewable operator in terms of installed capacity," said Antonio Cammisecra, Head of EGP. "Ngonye, with its clean, sustainable and reliable power, will play a significant role in helping Zambia to meet its electrification goals, demonstrating once again that renewable utility-scale power plants are the most effective solution to give access to electricity in the continent."
The Enel Group will be investing around US$40 million in the construction of Ngonye. In June, the Enel Group signed with IDC a financing agreement of around US$34 million for the construction of the PV plant, involving senior loans of up to US$10 million from the International Financing Corporation (IFC), up to US$12 million from the IFC-Canada Climate Change Program and up to US$11.75 million from the European Investment Bank (EIB).
The PV installation will be owned by a special purpose vehicle that will see Enel hold an 80% stake and the IDC holding a 20% minority stake. EGP has signed a 25-year power purchase agreement with Zambia's state owned utility ZESCO. Once fully up and running, the facility is expected to produce around 70GWh of electricity per year.
Due to the need to diversify its energy generation mix, which is dominated by hydro, Zambia's government has set a goal of installing up to 600MW of solar power within the next two to three years. The African Development Bank (AfDB) recently approved US$50 million of framework financing for small-scale renewable energy projects in Zambia, after droughts caused a serious electricity supply deficit also due to the country's heavy reliance on hydropower.
In October last year, a consortium including EGP and Ethiopian infrastructure company Orchid Business Group won a 100MW(AC) solar tender floated by the utility Ethiopian Electric Power (EEP).
PV Tech recently looked in depth at the proliferation of large-scale solar across Sub-Saharan Africa, driven by Development Bank support programmes such as 'Scaling Solar'.