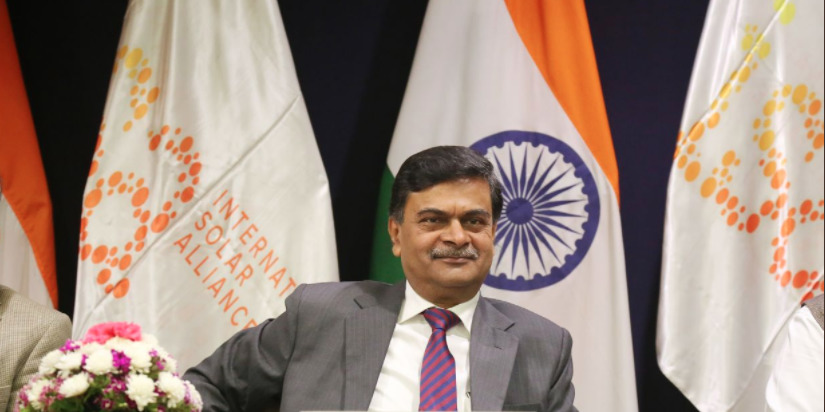 Indian power minster R.K. Singh has urged the Indian solar industry to look abroad and set up projects in member countries of the International Solar Alliance (ISA).
Many of the biggest Indian players have already been eyeing up opportunities abroad in the last year or two, particularly given the tight margins and intense competition that was standard in almost all Indian auctions until policy uncertainty hit the most recent tenders. PV Tech has heard from several developers eyeing up Southeast Asia, but the ISA covers many countries between the tropics, with a long list of African countries signed up as members.
Singh said that many countries have shown interest in learning from India's experience in renewable energy and he stated that there is a need for India's industry to set up energy infrastructure in these countries.
The International Solar Alliance (ISA) and the Ministry of External Affairs (MEA), signed the Host Country Agreement yesterday, which gave ISA a juridical personality and the power to contract, acquire dispose off movable and immovable properties, as well as to institute and defend legal proceedings.
General V.K. Singh, minister of External Affairs, said the ISA needs to firm up financial partnership deals with more multilateral and bilateral donor agencies in order to meet its stated objectives.
The ISA was founded in Delhi on 11 March, with an eye on 1,000GW of solar capacity by 2030. It four ongoing programmes: Scaling Solar Applications for Agricultural Use, Affordable Finance at Scale, Scaling Solar Mini Grids and Scaling Solar Rooftop.