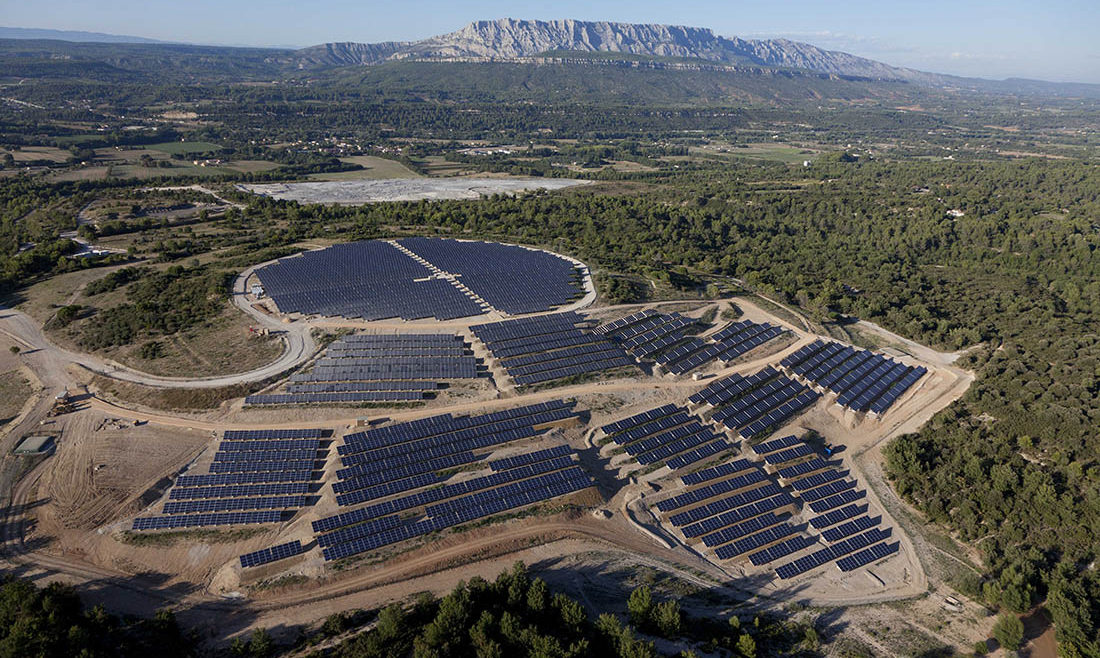 Swiss energy trader Axpo has boosted its PV footprint through the purchase of France's Urbasolar, a deal following a competitive process.
The full acquisition completed today lands the buyer with a 350MW portfolio of built and under construction solar plants, as well as an additional 1GW at advanced development stages.
Urbasolar – a 160-strong firm with expected 2018/2019 turnover of €120 million – is said by Axpo to have chosen the Swiss buyer after an "extensive selection process" featuring "high-level" bidders. The takeover required consulting Urbasolar's staff in accordance with French law.
Energy trading aside, Axpo claims to be the country's largest renewable producer. The firm is already active in the French market via a subsidiary in the city of Lyon it describes as a "gateway to renewables", with services on origination, PPAs and others.
The Swiss Group already runs wind power operations in France. Urbasol, Axpo said in a statement, will enjoy the same "great autonomy" its wind subsidiary Volkswind has known. "The approach has proven its worth. Thanks to the model, we're flexible, closer to our clients and will continue to succeed in the market," said Christoph Sutter, who heads up Axpo's New Energies unit.
With headquarters in Montpellier, Urbasolar was founded in 2006 and has since grown to invest €590 million to develop some 500 plants worldwide. The assets are spread across Mexico, Tunisia, Senegal, Kenya, Kazakhstan and the Philippines, among other locations.
The firm has developed numerous ground-mounted plants but also solar carparks and rooftops – its installations are said to cover over 2 million m2 of building surface – PV greenhouses and several dozen megawatts of self-consumption and energy storage systems.
For its part, Axpo employs more than 4,000 people and is wholly owned by cantonal authorities and utilities of northeastern Switzerland. Its turnover and earnings before interest and tax for the 2017-2018 fiscal year sat at CHF4.85 billion (US$4.75 billion) and CHF348 million (US$341 million), respectively.