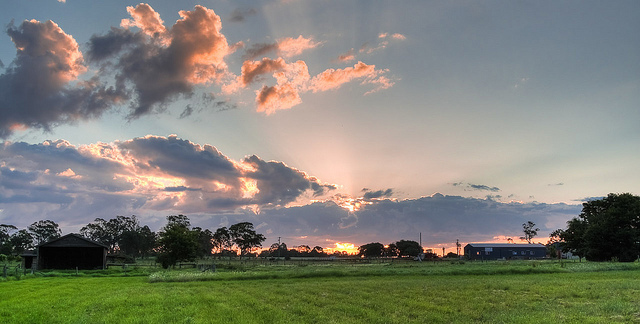 Major power firm EnergyAustralia has signed a 13-year power purchase agreement (PPA) to take 80% of the energy produced by a 142MW solar PV plant near Townsville in Queensland, Australia.
The AU$225 million (US$172 million) Ross River Solar Farm, which is located on a disused mango plantation, is jointly owned by infrastructure manager Palisade Investment Partners and solar developer ESCO Pacific. ESCO Pacific secured development approval from Townsville City Council in June last year and the 12-month construction period is expected to start in Q1 this year.
This is the second PPA signed by EnergyAustralia after announcing in December that it would sign PPAs for 500MW of solar and wind projects. It has already agreed to offtake power from the 48.5MW solar farm at Manildra in regional New South Wales until 2030.
EnergyAustralia managing director Catherine Tanna said: "As an owner of coal-fired power stations, EnergyAustralia has a responsibility to provide leadership on the best, most cost-effective means of reducing emissions and addressing climate change. For us, that means broadening Australia's energy mix by finding and supporting quality renewable projects, like the Ross River Solar Farm, on behalf of our customers."
Tanna added that negotiations between EnergyAustralia and proponents of other solar and wind projects across eastern Australia were well advanced.
Australia's large-scale solar ambitions are clearly moving forward after French developer Neoen last week said it will develop 130MW of capacity, with the backing of the Australian Renewable Energy Agency (ARENA). Meanwhile, Equis Energy, one of Asia's largest independent renewable energy developers, also plans two large-scale projects totalling 200MW in the country.