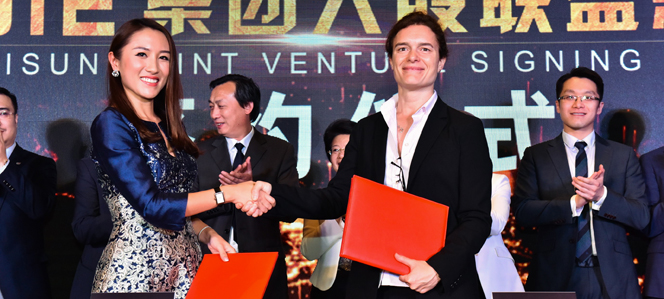 French renewable energy giant Engie has signed an agreement for a 30% equity investment through capital increase in Unisun Energy Group, a Chinese solar PV company.
Unisun is a leader in solar in China, having developed around 500MW of PV projects since 2014. Through the investment, Engie aims to support Unisun in the development of its solar business, ownership and operational duties, as well as smart energy management. The company has an ambitious goal to develop 4GW of PV projects by 2020 in China and further contribute to the country's pledge of 20% renewable energy in its mix by 2030.
"The investment by the energy giant Engie into Unisun demonstrates that the innovative business model and comprehensive service capacity of Unisun is highly recognized," said He Yisha, president of Unisun. "Engie's strong support, in terms of experience, technology and resources will lead to a comprehensive upgrading of Unisun capacity to achieve its vision to be a competent, innovative and integrated energy provider".
"This investment into Unisun, which develops both projects of production on wholesale electricity market and projects for business to business clients, represents for Engie the opportunity to step in the world's biggest and most promising renewable power market," said Charlotte Roule, COO of Engie China. "It demonstrates once again the ambition of Engie to be leader of the energy transition in the world".
This is a continuation of Engie's investment into the Asian solar market; earlier this month Engie announced it was partnering with three firms in Indonesia to develop various solar-related projects of up to US$1.25 billion investment.