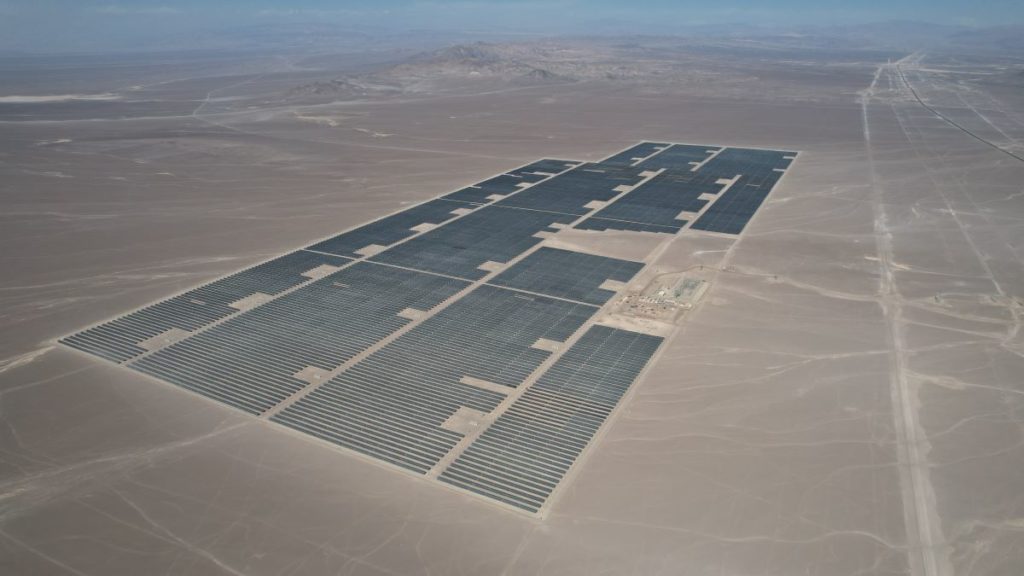 Utility giant Engie has reached commercial operation for a 181.25MW solar PV plant in Chile, its largest one so far in the country.
Located in the solar hotbed region of Antofagasta – one of the regions in the world with the highest irradiation levels – the project will see a 638MWh battery energy storage system (BESS), currently under construction, co-located with the 'Coya' solar plant.
The solar plant has 369,432 bifacial solar panels installed and features panel cleaning robots supplied by Israeli robotic PV cleaning specialist Ecoppia, which use microfibres and do not require any water.
The company continues to invest heavily in Chile, a country where it was awarded a combined capacity of 1.5GW of hybrid projects combining solar, wind and storage energy back in 2021. Earlier in the week Engie Chile announced a US$1.8 billion investment in Chile in the next three years for renewable energy.
As the country works towards retiring all of its remaining coal plants, it will need to add 18GW of renewable capacity in the coming two years to fulfil the electricity demand required.
"Obtaining the Commercial Operation Declaration (COD) for our Coya solar plant completes the first stage of our transformation plan, with solar and eolic plants now summing up around 800MW of renewable energy to the system. Now begins a second stage that consists of integrating new technologies in the development of projects, such as storage systems," said Rosaline Corinthien, CEO of Engie Chile.