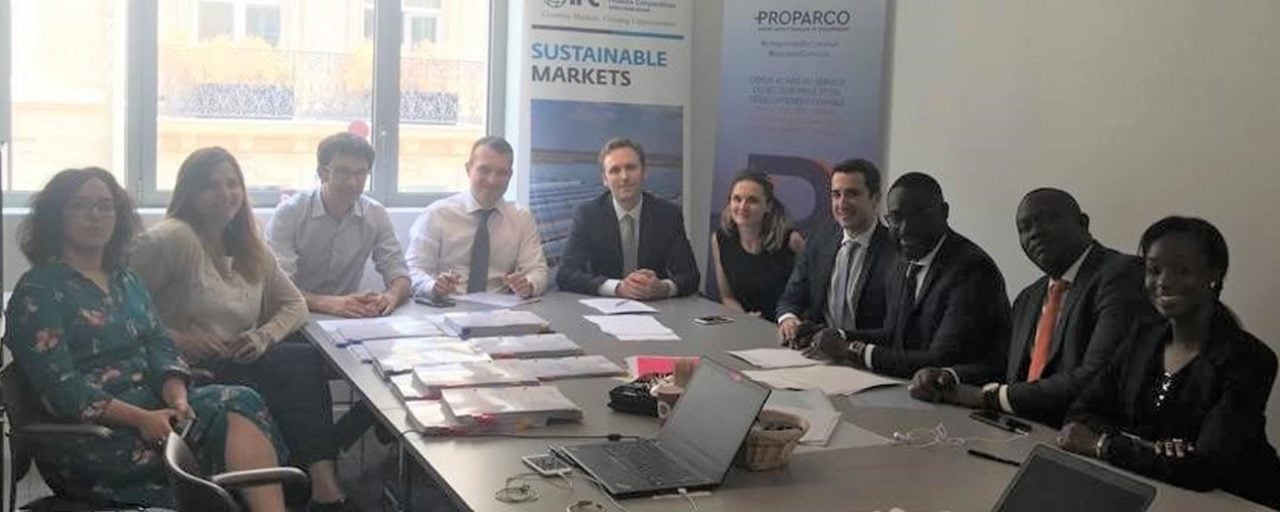 A 60MW duo touted as a success marker for the Scaling Solar programme is ready for construction in Senegal after reaching financial close.
The World Bank's International Finance Corporation (IFC), the European Investment Bank (EIB) and France's Proparco will back two ENGIE projects with €38 million (US$43 million) in senior loans.
The schemes – a partnership between ENGIE, investor Meridiam and Senegal's sovereign wealth fund FONSIS – can now start construction at sites by the West Senegal towns of Kael and Kahone.
The 60MW duo, to be built and operated by ENGIE itself, will supply electricity to Senegal's national power utility Senelec under a 25-year PPA signed last November.
The World Bank's Scaling Solar programme, which held tenders for the two plants in 2018, billed them as a "major breakthrough" after they were contracted at prices below €4 cents last April.
The ENGIE-Meridiam bid, chosen out of a total of 14 submitted to Senegal power regulator CRSE, prevailed with prices of €0.0380-0.0398/kWh (US$0.042-0.044/kWh).
The pricing milestone smashed Scaling Solar's previous record lows of US$0.0602/kWh, achieved in 2016 by a joint Neoen-First Solar bid for a 47.5MWac project in Zambia.
Scaling Solar's work is meant to help buoy up Senegal's power system and boost electrification rates, with around 40% of the population understood to still lack access.
With 134MW of installed PV capacity as of last year, Senegal has been singled out by the World Bank as a future hotspot of a mini-grid boom that could help electrify millions in emerging countries.
In a report in June, the global body said the state is now home to a quarter – 1,200 out of 4,000 – of all mini-grids under planning in Africa, a figure only overtaken worldwide by India's 1,900.