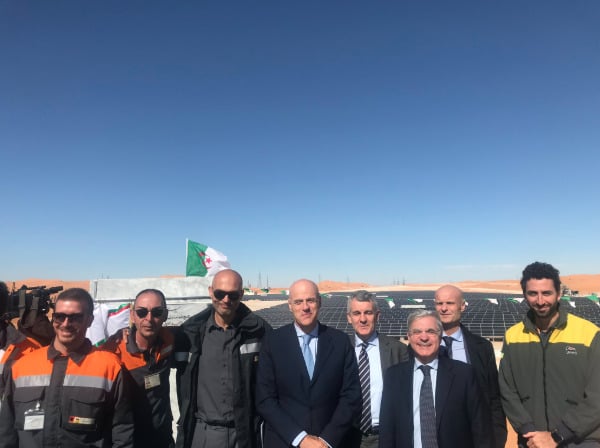 A pair of oil and gas giants, Algerian state-run company Sonatrach and Italy-based firm Eni, have inaugurated a 10MW solar PV project to power an oil field in Bir Rebaa North (BRN) in Algeria.
Eni and Sonatrach have also signed an agreement to implement the construction of a research and development (R&D) laboratory at the BRN site to test solar and hybrid technologies in a desert environment. They have also formed a joint venture focused exclusively on renewable energy in Algeria, having signed a memorandum of understanding to make such a partnership back in December 2017. The JV aims to set up solar projects at Sonatrach's and Eni's production sites, as well as in other locations in Algeria.
A Sonatrach release stated: "The objective is to locate the laboratory in a convenient area near the existing facilities and the 10MW photovoltaic plant at the BRN site to benefit from the synergy with ongoing operations. It is also a question of providing an innovative combination of performance monitoring system installations in a hostile environment but also to entrust the management and development of the laboratory to a Sonatrach-ENI joint team."
Both companies have also signed more agreements related to oil and gas production.
Eni CEO Claudio Descalzi said: "This is a further step forward in the strategic expansion of our renewable energy activities in Algeria, starting with this site as a showcase for solar technologies. This plant shows the commitment of Eni in implementing a decarbonisation plan for long-term business sustainability, which is based on carbon impact reduction through the progressive implementation of renewable energy projects."
Eni currently operates 32 mining permits in Algeria, producing 90,000 barrels of oil equivalent per day.
Algeria's Regulatory Commission for Electricity and Gas (CREG) recently issued a tender for 150MW of solar projects, made up of 10MW-sized individual projects.