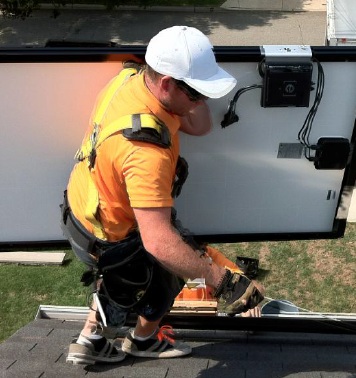 Updated: Microinverter producer Enphase Energy said it was restructuring due to the competitive environment with the loss of approximately 11% of its global workforce and the elimination certain non-core but unspecified projects.
According to Enphase's 2015 Annual Report, total employee headcount at the end of the year was 543, indicating that around 60 jobs would be lost in the restructuring.
In an SEC filing, Enphase said that it expected to incur restructuring charges of around US$3.0 million in the third quarter of 2016, which included approximately US$1.7 million in cash-based severance and related benefits, and approximately US$1.3 million in non-cash asset impairments and write-offs related to property and equipment.
The restructuring was said to be completed in the fourth quarter of 2016.
"We made these decisions as part of our efforts to increase our competitiveness in an environment where industry dynamics are constantly evolving," said Paul Nahi, President and CEO of Enphase Energy. "We believe these restructuring actions will better align Enphase's resources with our long-term competitive growth strategies and market opportunities. I would like to express my sincere gratitude to those employees affected by today's announcement for their many contributions to Enphase."
The restructuring is expected to reduce annualized operating expenses by around US$20 million per annum.
The company also announced that it was also planning to raise an unspecified amount of new capital in a stock market offering.
Enphase also reiterated that it expected revenue for the third quarter of 2016 to be within a range of US$87 million to US$93 million, and GAAP and non-GAAP gross margin to be within a range of 17% to 20%.
Enphase has since announced the pricing of the stock offering, which is expected to provide approximately $15.6 million before deducting the underwriting discount and other estimated offering expenses.
The company alos noted that certain directors, officers, and employees of Enphase were expected to purchase approximately US$1.2 million of common stock in the offering.