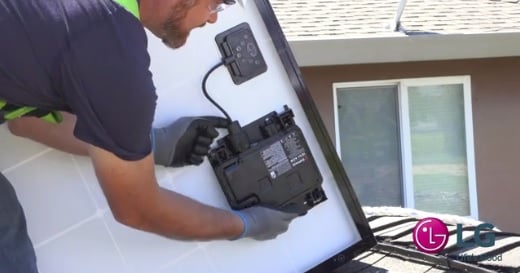 Leading PV microinverter supplier Enphase Energy has announced its president and founding CEO Paul Nahi has resigned his positions at the company.
Enphase said that its Board of Directors had begun a search for a replacement with the aim to name a successor by August 31, 2017. In the interim period, the Board has created an Office of the CEO, consisting of Bert Garcia, CFO, and Badri Kothandaraman, COO, to run the company.
The announcement was made on the same day as Enphase reported second quarter 2017 financial results, which showed a revenue improvement over the previous quarter but the company continues a difficult journey to become profitable and continues to face strong competition in the inverter sector of the solar industry.
"It has been an enormous privilege to lead Enphase since inception and through its growth to become a leading global energy technology company," said Paul Nahi. "Our invention of the microinverter and the introduction of module level data monitoring has transformed the global solar energy landscape. Having managed Enphase from a concept through global leadership, I feel the time is right for a new CEO to continue its growth, while Enphase increases market share, expands into new geographies and explores new opportunities."