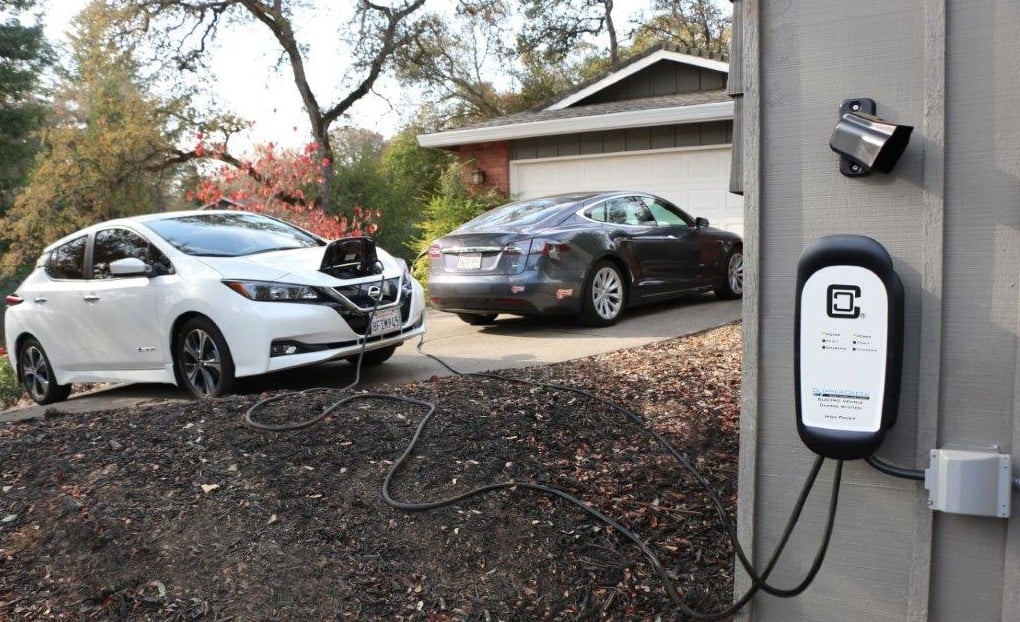 Having completed its entry into the electric vehicle (EV) sector, microinverter supplier Enphase Energy is now accelerating efforts to develop bi-directional charging to offer a package that benefits homeowners and its installer partners while easing pressure on the grid.
That is according to Raghu Belur, Enphase's co-founder and chief products officer, who said the company is aiming to provide a comprehensive energy solution to take advantage of the "massive" potential for charging EVs with home solar systems in the US.
Off the back of unprecedented industry and government commitments, global passenger EV sales were on track to reach 5.6 million units in 2021, an 80% hike year-on-year, according to insight from research organisation BloombergNEF published in November.
Following a trend that has recently seen rooftop solar installers such as SunPower and Sunnova bolster their presence in the EV charging space, Enphase last month completed its acquisition of EV charging provider ClipperCreek, in a deal that allows it to provide its distributors and installers with EV chargers that can be sold alongside solar and battery systems.
With all Enphase installers having access to the ClipperCreek EV charger, Belur said the incremental cost of adding a charger alongside a new home solar and energy storage installation is "practically zero," adding: "I think even if the homeowner doesn't have an EV, I envision that our installers will be installing a ClippperCreek charger there."
The increasing penetration of EVs has implications for home energy management as households not only consume significantly more power, but also have a large battery that can be used for both backup and grid services, Enphase said when the acquisition was announced in November. The deal is set to accelerate the firm's roadmap to enable bi-directional charging capability for vehicle-to-home and vehicle-to-grid applications.
Enphase is currently carrying out bi-directional charging pilot tests, with development being carried out on the electronics side and software as the company aims for the capability to be productised potentially by 2024.
Belur said that while homeowners can already perform demand response and decide when to charge their EV so they don't consume as much electricity during peak times, the bi-directional capability will allow the EV to be discharged at a certain time of day and in the event of a grid outage, provide backup power.
With rising EV adoption increasing demand on the network, it won't be possible for whole neighbourhoods to plug their EVs in at the same time, as distribution infrastructure "simply cannot support that much increase in demand for such a short period of time", according to Belur.
The solution to this challenge, he said, is increased deployment of rooftop solar combined with battery storage systems and EVs. "That's the winning solution. Not only is it a win for the homeowner, it's also a win for the utility because if I charge and I'm smart about the way I charge my car, I can help the grid by discharging."
The EV strategy comes after Enphase's quarterly revenue reached a new high of US$412.7 million in Q4 2021, as the company shipped more than 1GWdc of microinverters, a 41% increase on Q4 2020, and 100MWh of energy storage systems. With Q1 2022 revenues set to rise further, Belur said the company is "super bullish" about the growth of the US rooftop solar sector.
With the firm expanding its presence in Europe, it is planning to add a contract manufacturing facility for microinverters by the end of this year. "We see rapid growth in the region and would like to service customers better," CEO Badri Kothandaraman said during a call with investors last week.
This will coincide with Enphase's push to offer EV chargers in Europe. As of November, California-based ClipperCreek had sold more than 110,000 Level 2 AC charging stations to US customers since its inception in 2006.
Enphase is now working to get its product released in the European market, said Belur. "ClipperCreek only sells in the US, but we are viewing Europe as a bigger opportunity."