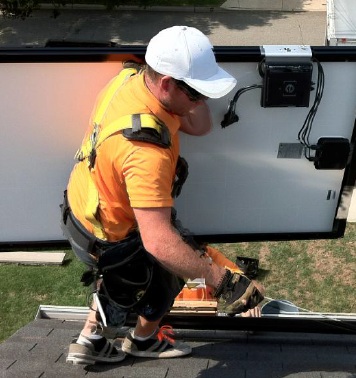 Leading PV microinverter supplier Enphase Energy reported a strong rebound in sales and shipments, which hit a new record in the second quarter of 2017, yet losses continue and its founding CEO, Paul Nahi announced his resignation from the company.
Enphase Energy reported second quarter 2017 revenue of US$74.7 million, up 36% from the prior quarter and inline with revenue reported in the second quarter of 2016.
However, management noted that aside from the seasonal demand growth it did not expect its total available market (TAM) to increase in 2017, indicating it expects similar quarterly revenue profile as in 2016.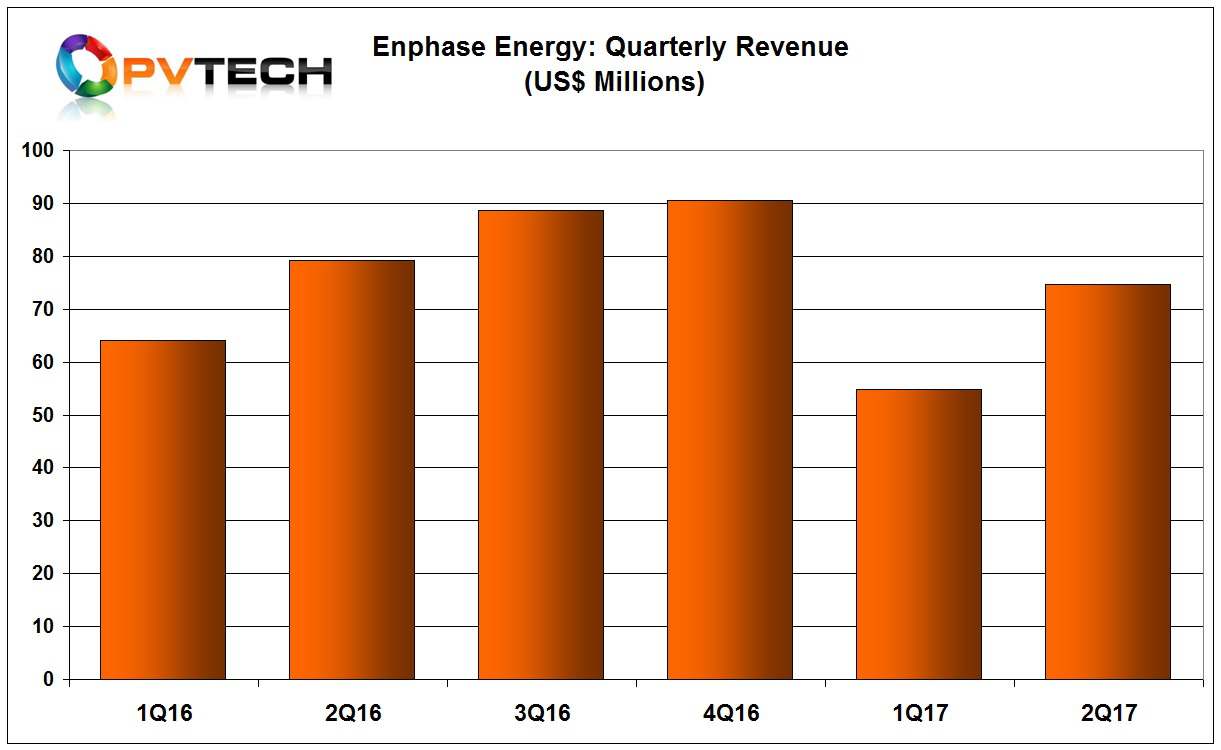 During the second quarter, Enphase reported it had sold approximately 224MW (DC) or 775,000 microinverters, a 39% increase in megawatt shipments over the prior quarter.
Management said that microinverter demand in the US increased by 34%, quarter on quarter. The company noted that it had added approximately 200 new installers in the last six months to its customer base to boost sales.
Revenue increased 9% in the APAC region from the same period a year ago and management noted that it had established new partnerships with distributers, installers and module manufacturers based in India.
According to several recent market research reports, India is expected to install around 10.5GW of solar in 2017 and cumulative rooftop installs have surpassed the 1GW milestone.
Enphase said that sales in Europe increased 66% quarter-on-quarter and 77% year-on-year. The second quarter was said to be a record quarter for unit shipments in Europe, partially driven by many new customer wins, according to the company. Key markets in Europe continued to be France.
In Latin America, Enphase noted that it was gaining momentum, having nearly doubled sales from the prior year period. The company claimed it was the residential market both in Mexico and Puerto Rico with a record number of installations during the quarter.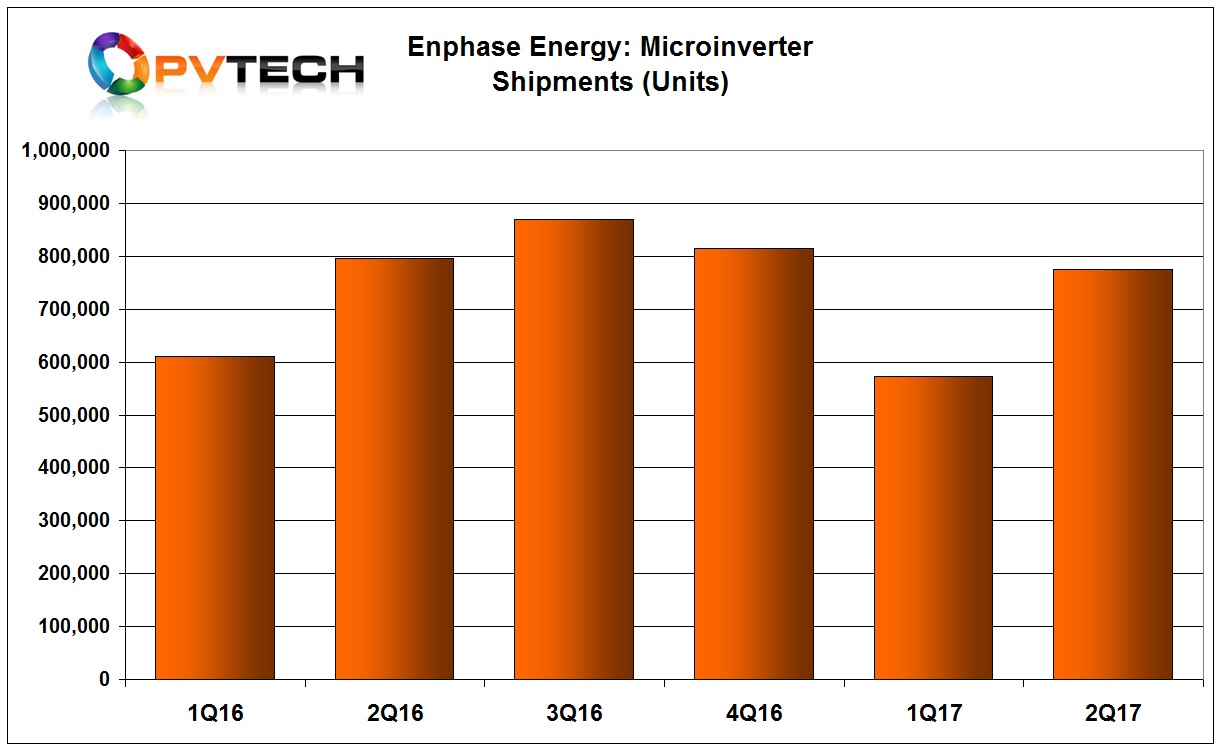 Enphase reported a GAAP gross margin of 18.1%, compared to 12.9% in the prior quarter when the company was impacted by cost absorption on decreased revenue volume.
However, management noted that the improved margins, due to restructuring and product platform shifts would be impacted by a few percentage points, due to industry wide component shortages, which is expected to last into 2018.
The company expects to complete the transition to its IQ 6 System in the US by the end of the third quarter of 2017. Enphase reiterated that its seventh-generation microinverter, IQ 7 was on track for release in the first quarter of 2018.
The company reported a GAAP net loss of US$12.1 million, compared to net loss of US23.3 million in the previous quarter, indicating long-term restructuring efforts were slowing cash burn rates.
The company actually generated US$1.0 million of cash and exited the quarter with a total cash balance of US$31.0 million.
Guidance
Enphase said it expected third quarter revenue to be in the range of US$72 million to US$80 million, which is much lower than the US$88.7 million posted in the prior year quarter. Enphase expects GAAP margins of 18% to 21%, which will also be impacted by higher air freight costs due to component shortages.