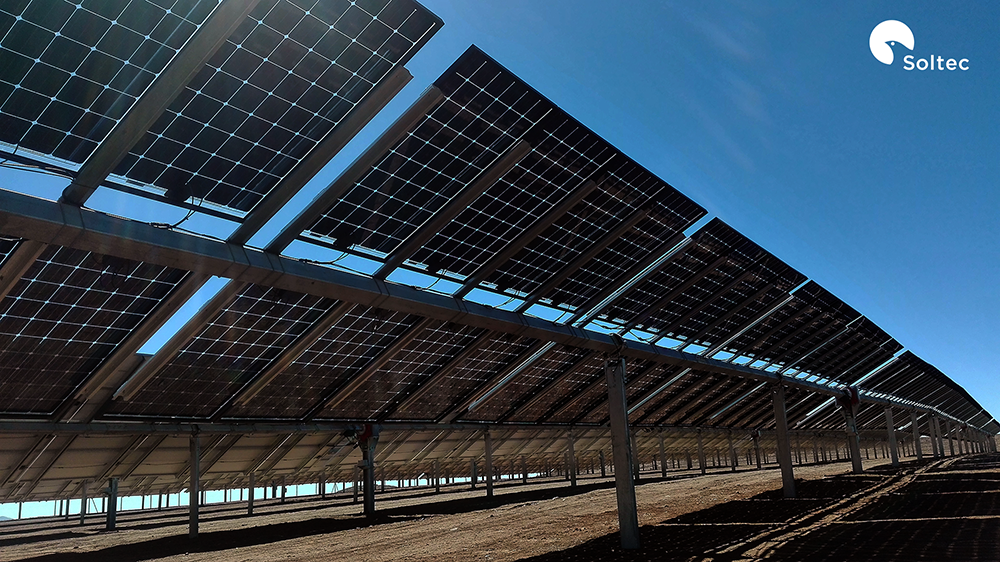 Single-axis solar tracker firm Soltec has secured a 2MW order for its SF7 bifacial tracker system (64 units) from EPC firm El-Mor Renewable Energies, believed to be the first utility-scale bifacial project in Israel.
The supply contract is primarily for 534 units of Soltec's SF7 single-axis tracker to be used in two PV power plants with a total power capacity of 17MW, which will be deployed in the in the Bnei Shimon regional council as well as in the Merhavim regional council, both being remote desert environments.
"In this project, regional challenges stem from being high-desert with extreme climate conditions; being remote from population centres and infrastructure; and having harsh supply logistics and installation circumstances that pose risks to the project timeline. Our equipment is utterly proven under desert conditions," said Emilio Alfonso, Soltec's VP of Sales EMEA. Soltec has supplied and installed more than 400MW to PV plants in desert areas of Chile, Israel, Jordan, Morocco, Spain, and Turkey.
R&D in Israel on bifacial cells and modules go back to at least 2011, due to a rooftop test facility at the Jerusalem College of Technology and a research program to develop and test high efficiency bifacial solar cells and modules. German-headquartered cell manufacturing start-up, B-Solar conducted R&D activities at the college.
Soltec also manufactured the first tracker specifically designed to mount bifacial panels at a power plant in La Silla observatory, Chile.
"This plant is unique, not only because of powering an astronomical observatory. It was the first utility plant with bifacial modules," added Raúl Morales, CEO of Soltec.