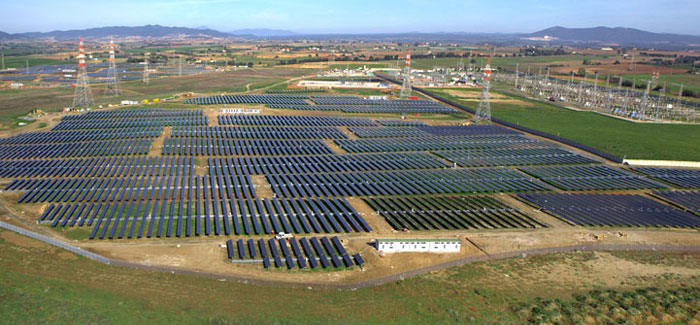 Solar independent power producer Etrion Corp has completed a €222 million (US$236 million) refinancing of the majority of its solar parks in Italy, which includes long-term, non-recourse bank debt and project bonds.
The refinancing involves six out of seven of Etrion's Italian solar parks, including 10 out of 17 individual solar plants, totalling 53.6MW capacity.
The initiative, which completes Etrion's optimisation of its 60MW Italian solar portfolio, is expected to result in a 76% increase to the company's annual Italian cash distributions, from a 2014 run rate of around €4.5 million (US$4.8 million) per year to an average annual distribution of roughly €7.9 million (US$8.4 million) per year.
The refinancing was achieved through the creation of an Italian holding company for tax, accounting and reporting consolidation from 2016.
It also involved procurement of new senior financing involving floating project finance bonds (€35 million), a floating project finance loan (€177 million) and a debt service reserve facility (€10 million).
Previous outstanding project debt was also cancelled.
The improvements in cash distribution also come down to a renegotiation of O&M contracts to reduce costs by up to 40% and increase the level of service as well as the reversal of the 'Robin Hood' tax, which reduced the corporate income tax rate applicable to most energy companies in Italy from 34% to 27.5%.
Marco Northland, Etrion chief executive, said "We are very pleased to close the Italian refinancing, which will result in a significant increase in annual cash distributions from our Italian projects.
"I congratulate Natixis, our arranger and bookrunner, and the Etrion finance team for completing this innovative solution to free-up cash and create real shareholder value. I am also very grateful to our advisors who worked around the clock with the lenders to close this transaction before year-end."
Etrion owns 139MW of installed solar capacity in Italy, Chile and Japan.