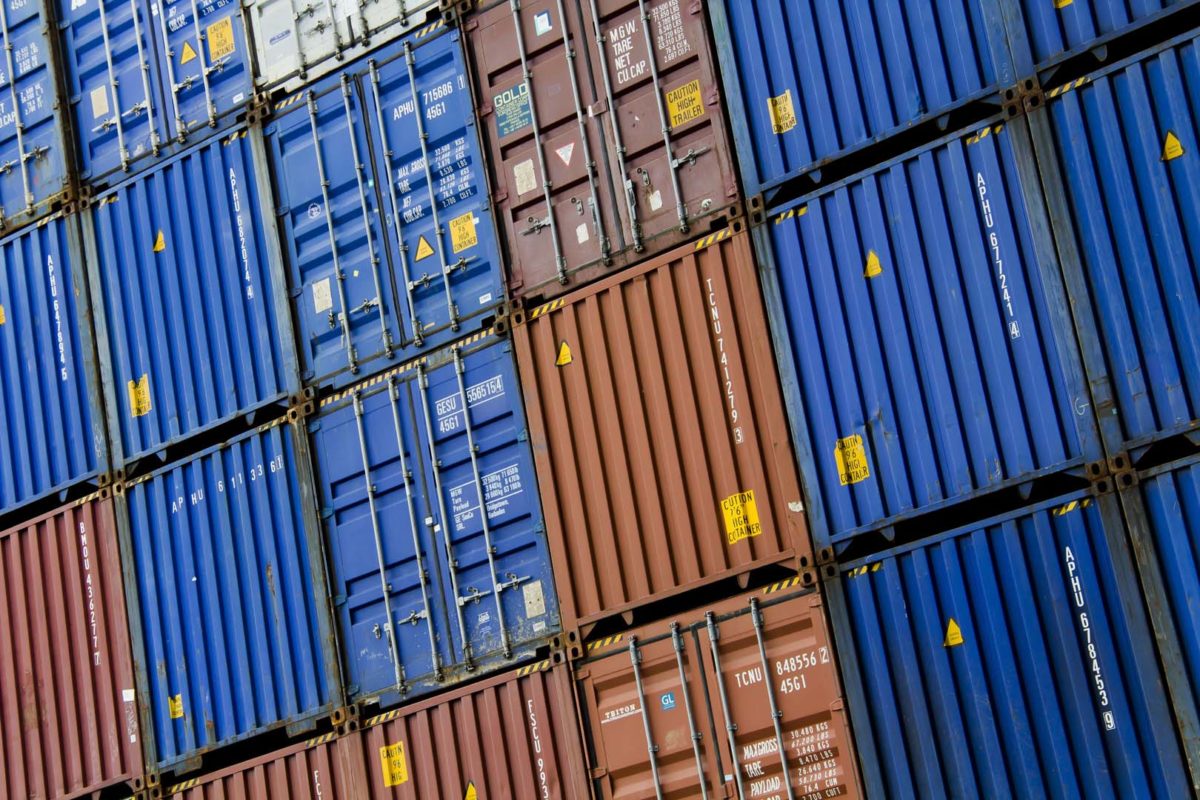 The European Commission's decision to end the minimum import price (MIP) on solar imports from China sends the wrong message about Europe's future support of the battery storage industry, according to a key figure at French power giant, Total.
Speaking to PV Tech, Arnaud Chaperon, who represents Total Group in Brussels as vice president of European public affairs, and who was formerly head of its renewable division, said the Commission's decision came as no surprise. Echoing other manufacturer arguments, he also said an MIP expiry review should have been held, because the global PV market has changed significantly since the MIP extension and claimed that European demand is more driven by Member States' tenders rather than the price of the modules.
Chaperon, however, included a third "much more impactful" issue, that of inconsistency in the Commission's rhetoric over fair trade and how this may affect other European industries in the future. The lessons learned from solar have to be applied to other industries and especially the energy storage sector, he said.
"So it's not necessarily MIP ending that's the real issue for us. It's the image that Europe is giving outside at a time where you have Trump protecting his industry in the US, you have India starting to protect and say be careful with the dumping from China and you have Europe fully open," said Chaperon. "For the industry of the future when we have to compete to develop a battery industry for instance, it's giving a bad signal."
He noted that although China is not ahead of Europe in terms of energy storage technology, it is already well ahead in terms of scaling up, before adding: "If you want to develop a battery industry in Europe you need to be sure you are on a fair level playing field basis. It's very important."
Total Group has the unique position of being a solar manufacturer, PV developer and PV asset owner as well as being owner of Saft, the largest energy storage company in Europe.
Chaperon said: "How do you want us to put a lot of billions into the development of the batteries in Europe if we see that likewise on the solar PV at the first few lot of difficulties or headwinds we see that they are just giving up on applying the trade defence instruments?"
The Commission has already made known its plans to make a strong European manufacturing base for batteries as a strategic industry. The expected high growth of electric vehicles in particular means that Europe must be careful in its strategic dependence on key components from China, Korea and other Asian competitors. This is important said Chaperon, because batteries account for close to 40% of the cost of a car, "so if you are not manufacturing the battery you lose immediately 40% of the turnover of your value chain on the core part".
Solar developers, of course, want the cheapest module, and car manufacturers will be no different in their quest to source the cheapest batteries, and the cheap supply could once again be dominated by imports from Asia.
Clear market changes
Returning the to the solar MIP debate, Chaperon made similar arguments to those of EU Prosun president Milan Nitzschke. He said the decision not to hold an expiry review came in spite of the fact that the market had clearly changed since the MIP extension 18 months ago. Solar policy overhauls in China, which culled domestic demand, have resulted in overcapacity in China, and therefore a greater number of products forced to be shipped overseas. Meanwhile, both the US and India have introduced safeguard duties on PV imports, creating even more overcapacity to be shipped into Europe. Such intense pressure also creates conditions for a tendency towards dumping, added Chaperon.
He did, however, acknowledge the argument that Europe must meet its 32% renewable energy target and one could claim that price is key for the proliferation of renewables and removing all trade barriers could be one way of achieving lower prices. But he also claimed that today module prices are becoming less and less meaningful in terms of their effect on the final cost per kWh of solar projects.
Furthermore, he claimed that it would have been simple to ask for an expiry review to have a realistic picture of the PV market situation, and said: "It's not giving a good image of Europe as defending its industry when [a] level playing field is not there. So it's a question of consistency."
Future battle with wind power
Chaperon also echoed Nitzschke's argument that demand in Europe is predominantly linked to government tenders rather than equipment prices. In terms of the rise of unsubsidized PV projects, he said that the influence of the MIP was only minimal in terms of cost per kWh, which would not hugely affect demand in current post-subsidy project hotspots like Spain. More importantly, he forecast a future battle between wind and solar producers:
"When you start to go in the northern part of Germany or in France in some areas you have competition between wind and solar and today solar is going to beat most of the wind projects. So the wind industry is going to claim in the future that solar is subsidized by the Chinese industries through dumping. So personally I think it's a mistake made by the Commission."
The incubation question
Again Chaperon acknowledged that Europe's PV manufacturing base by now is extremely small – adding: "The upstream solar manufacturing industry in Europe has been brutally shrunk; however European research labs are among the best worldwide: for whom are they incubating technologies and innovations with European funding if European industry has vanished?"
Nitzschke said last month that the only way for European manufacturers to survive now is to focus on newer and higher efficiency technology to differentiate themselves from Asian producers.
Meanwhile, time will tell if the MIP ending does result in more solar demand in Europe and as PV EnergyTrend has noted, the effect of the decision also has repercussions in India, a highly price-sensitive market whose competitive auctions have resulted in total reliance on cheap modules coming in from China.