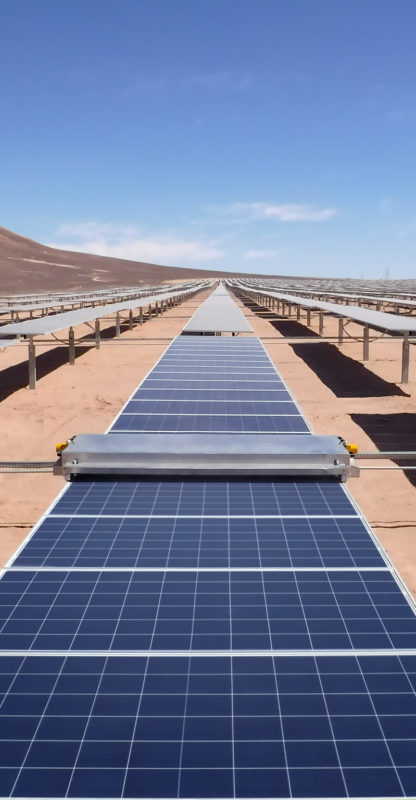 French tracker provider Exosun has launched two new innovations designed to optimise the levelised cost of energy (LCOE) of PV projects.
The first innovation is ExoDesigner – a new software application that enables engineering teams to design the layout of PV plants. The software can be incorporated into the existing AutoCAD, enabling users to work on existing layouts or create new ones. Users can draw, test and compare multiple tracker configurations that ultimately can save time and engineering costs.
The second innovation Exosun is introducing is cleaning robotics for a water-free module cleaning solution that the company claims will dramatically reduce cleaning costs of traditional solutions using vehicles and water. The Exosun cleaning robot is desert-proof, scalable and features a plug-and-play wireless application. This solution avoids acquisition and transportation of distilled water, which can prove costly, and features a cleaning rate of up to 5MWp in eight hours by two operators.
The robot also reduced workers downtime and can be used by local manpower.