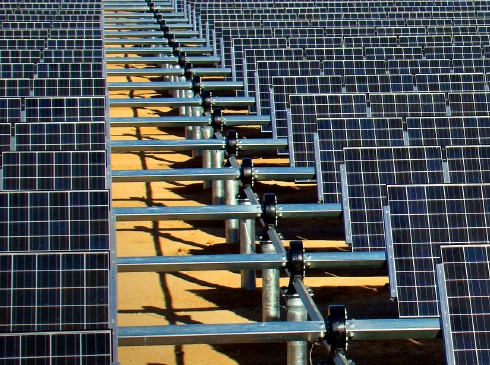 Facebook has chosen New Mexico-based renewable energy firm Affordable Solar to build 30MW of solar PV for its 'Facebook Data Center' in Los Lunas.
Public Service Company of New Mexico (PNM), which has already invested nearly US$270 million in solar farms across the state, awarded the US$37 million EPC contract to Affordable Solar. Construction on the first of three 10MW sites will start in mid-2017.
The projects will use ground-mount, single-axis trackers from Array Technologies, a tracker specialist, which is also based in New Mexico. They will contain 115,000 solar panels and create 40 permanent jobs and 120 construction jobs.
Kevin Bassalleck, president of Affordable Solar, said: "It's a continuation of the working relationship we've established with PNM over many years, and we're grateful to have been provided this new opportunity as they deploy more utility-scale solar."
In a similar move last Month, another tech giant Apple partnered Nevada utility NV Energy with plans to use solar to power its Reno data cente. Microsoft has also committed to running its data centres on 50% clean energy sources by 2018.